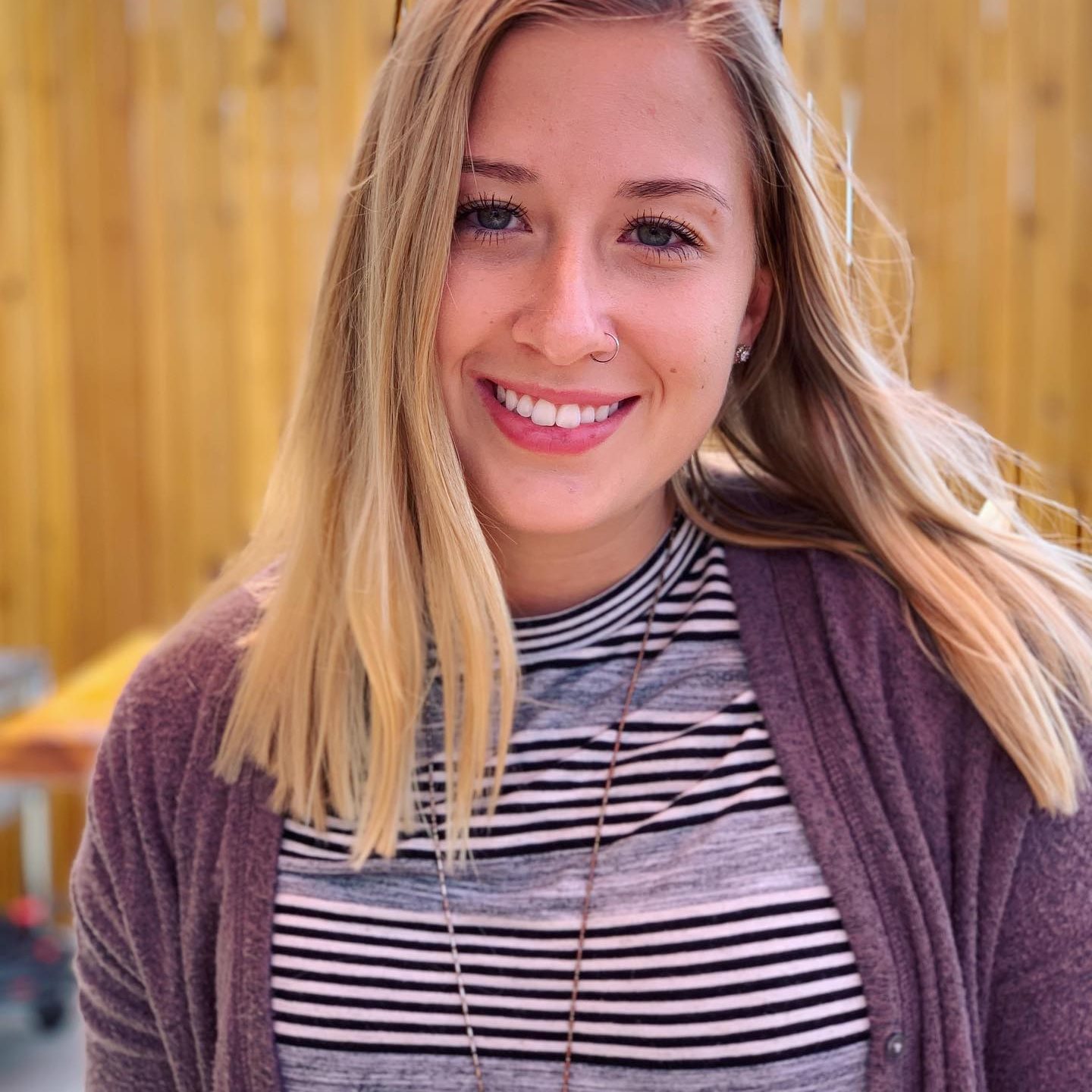 Buds
A mobile-first website to help K-3 parents feel
confident in supporting their kid's education
at home.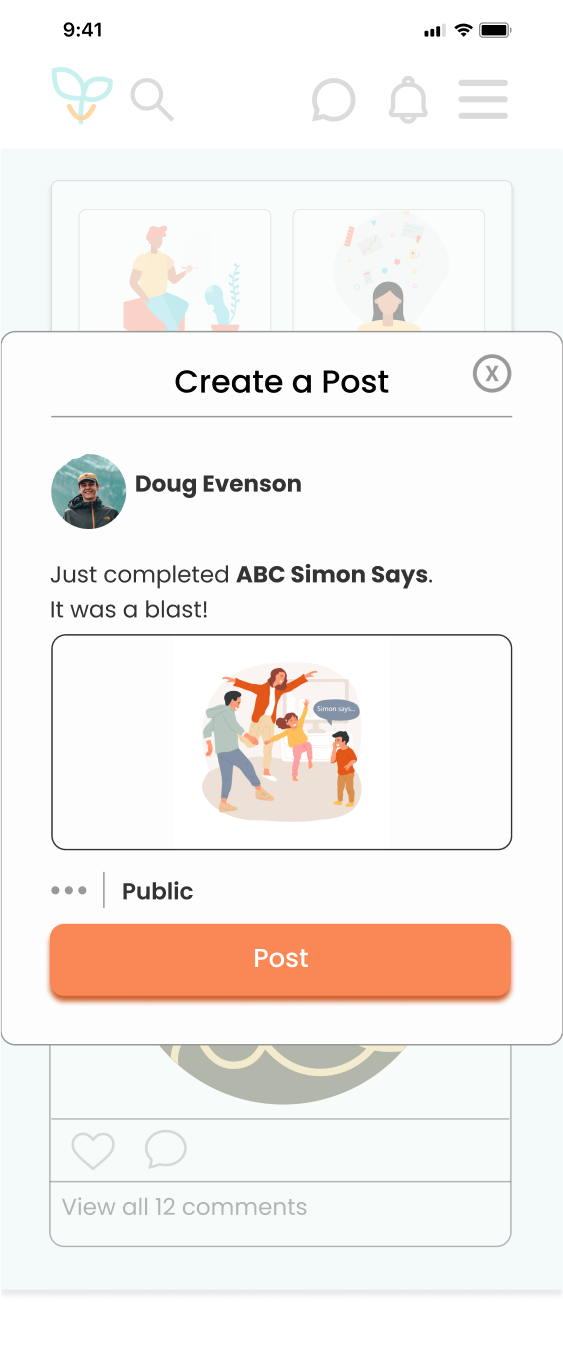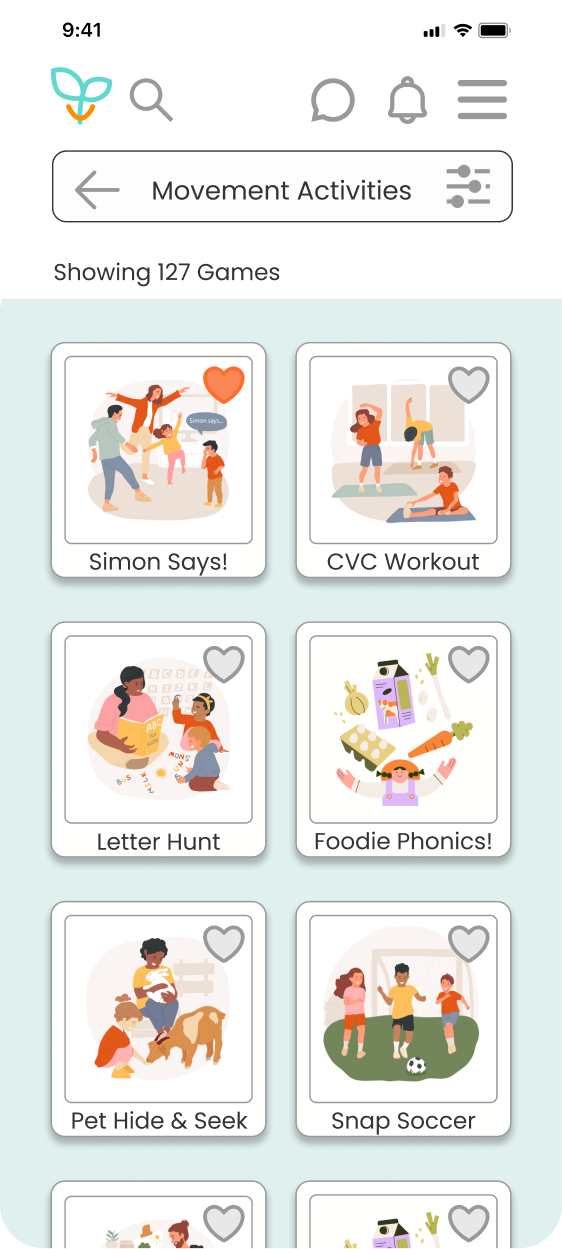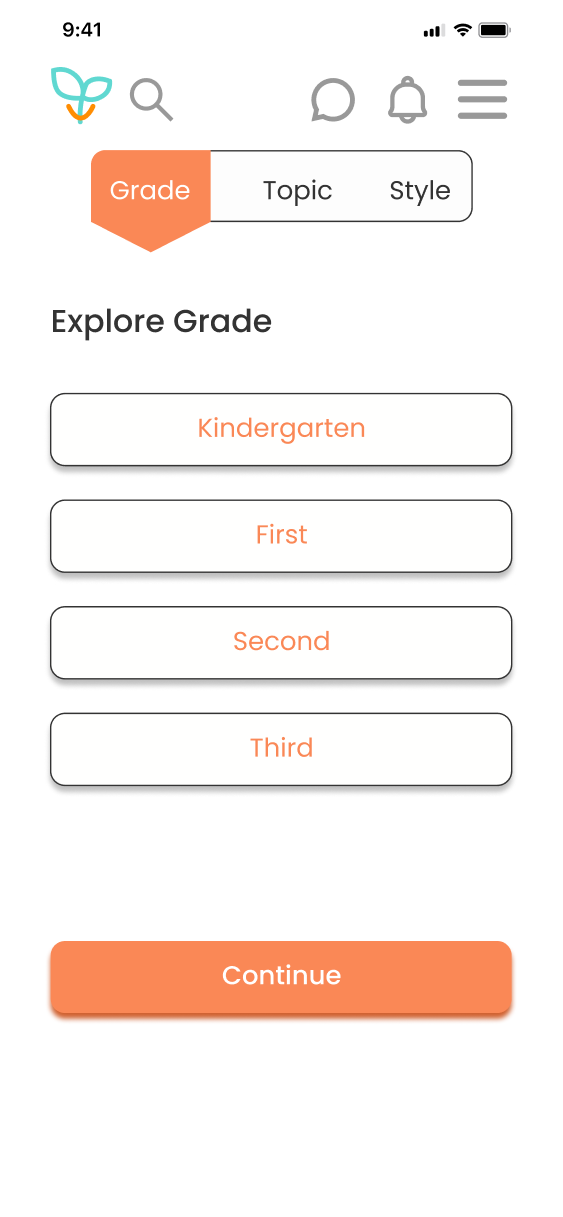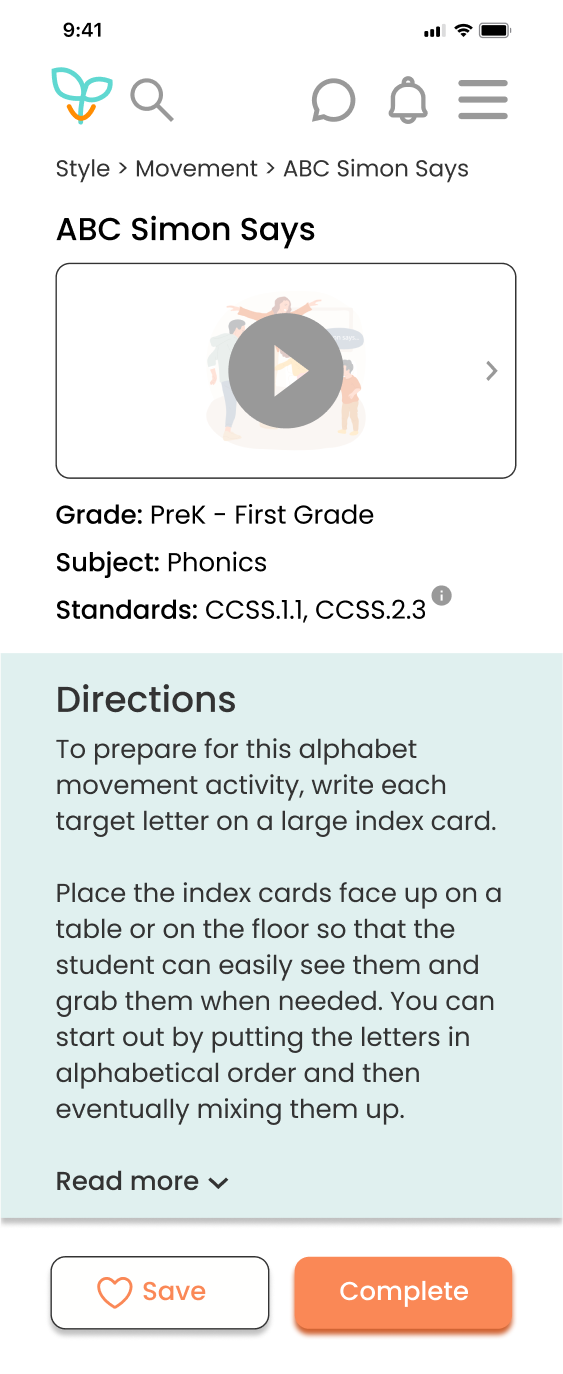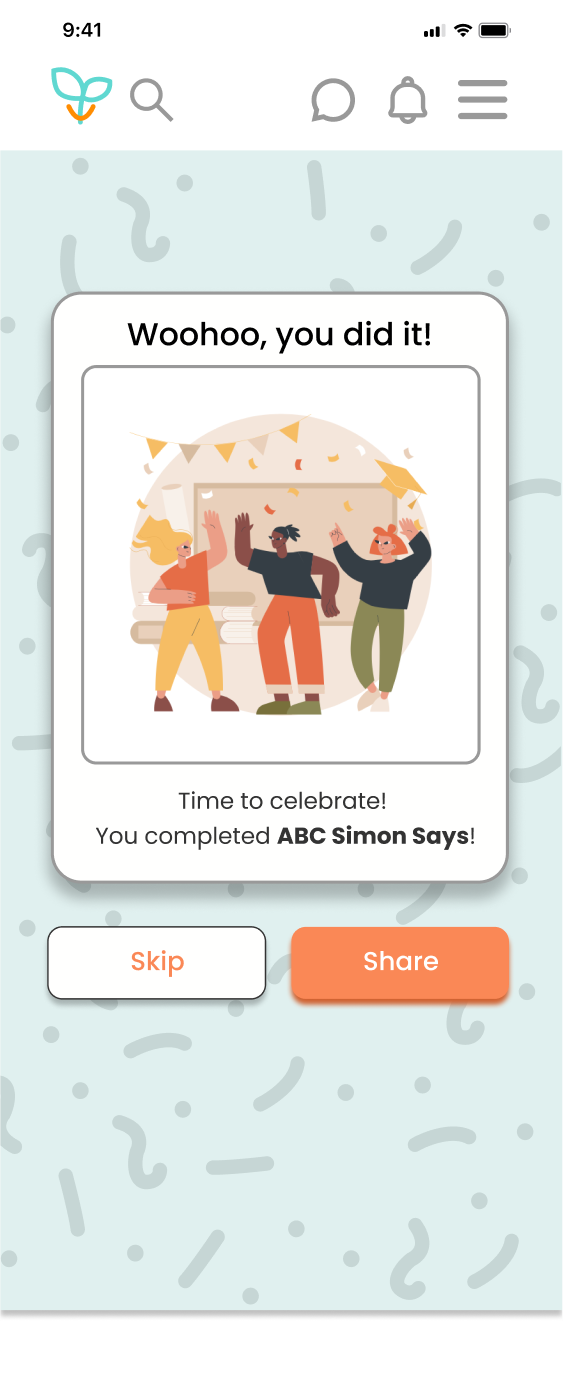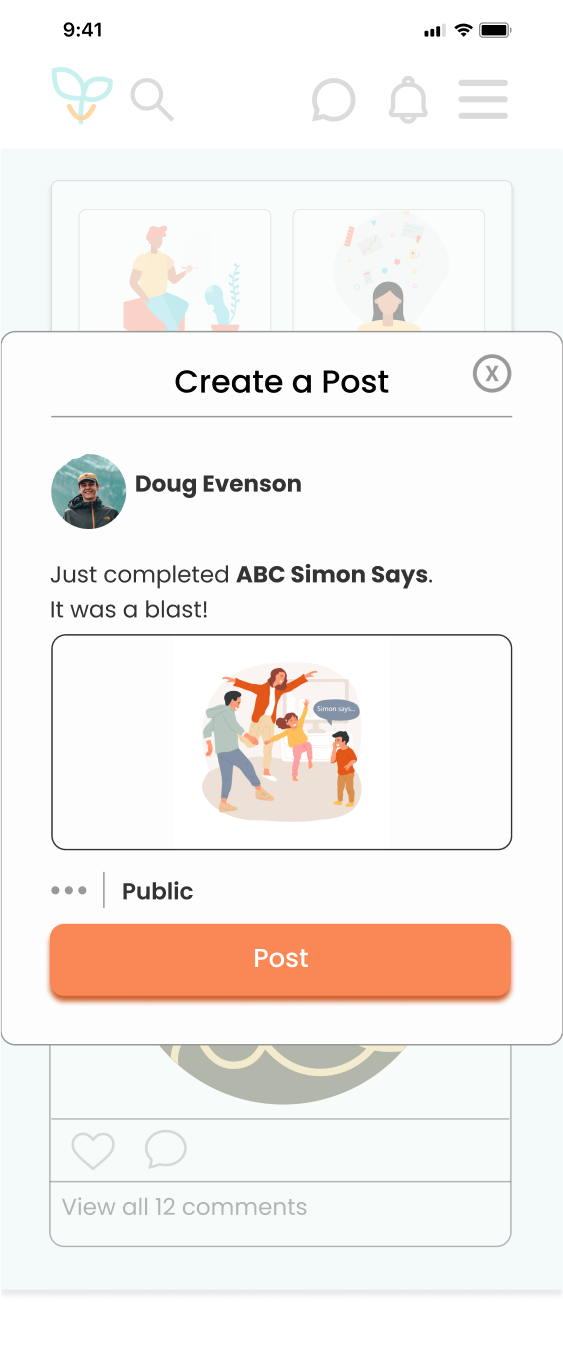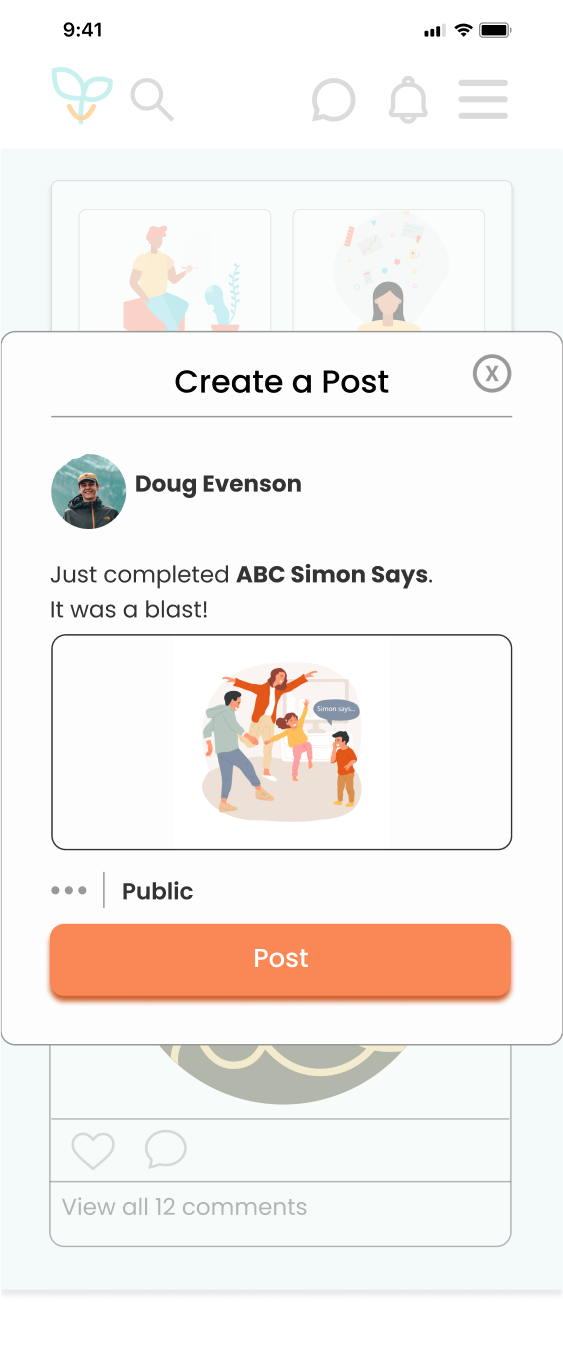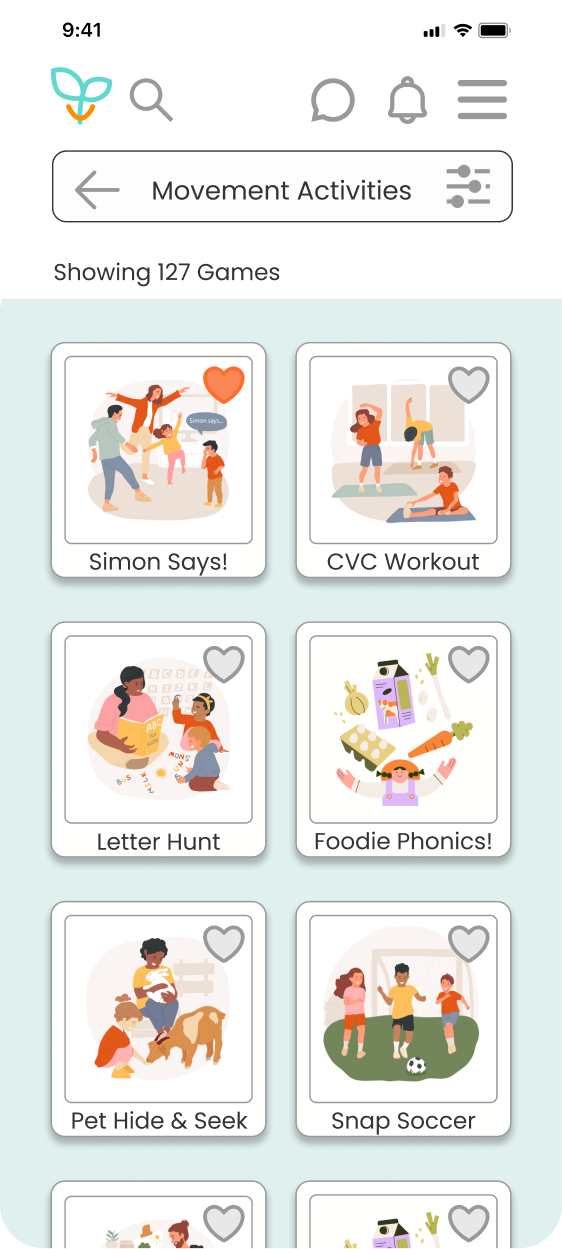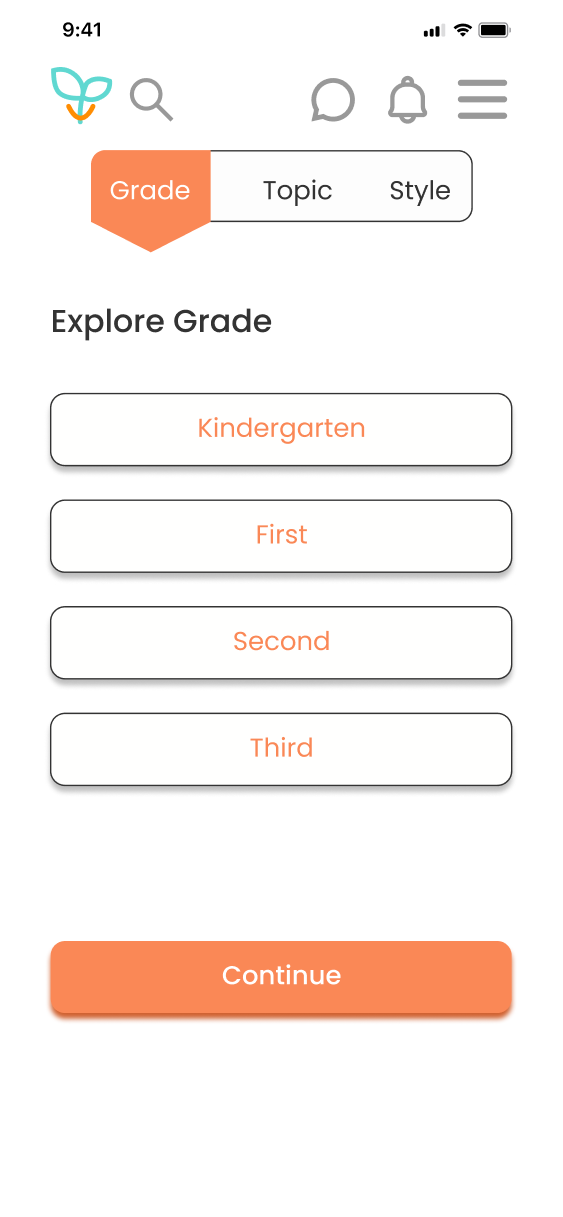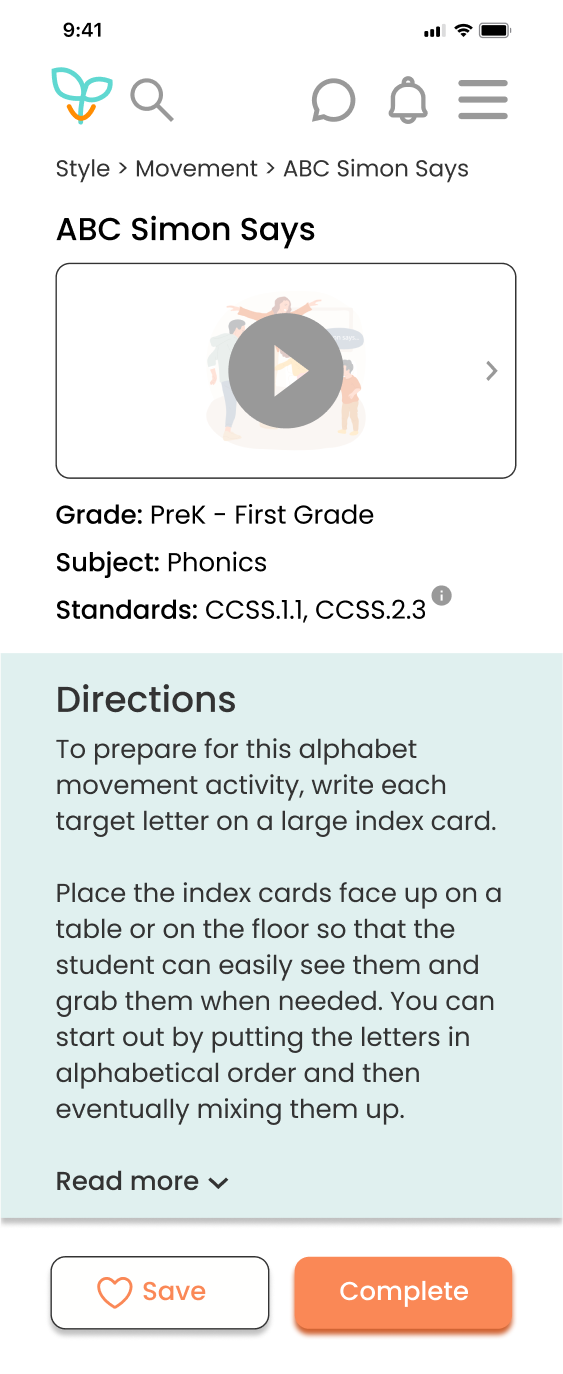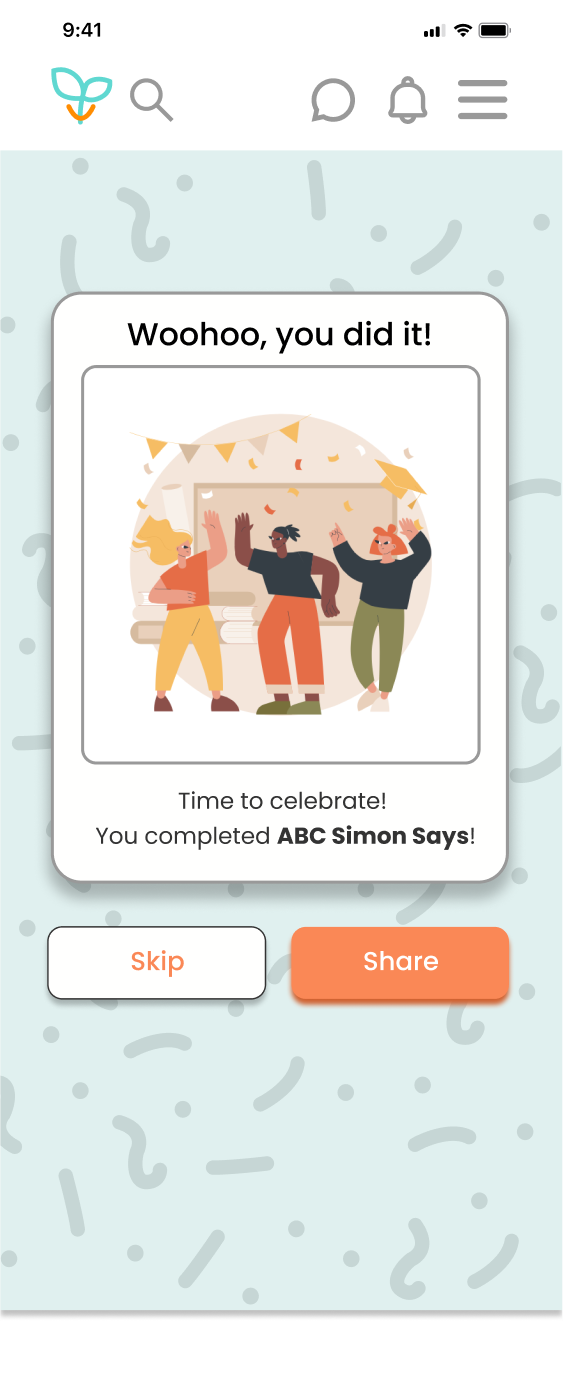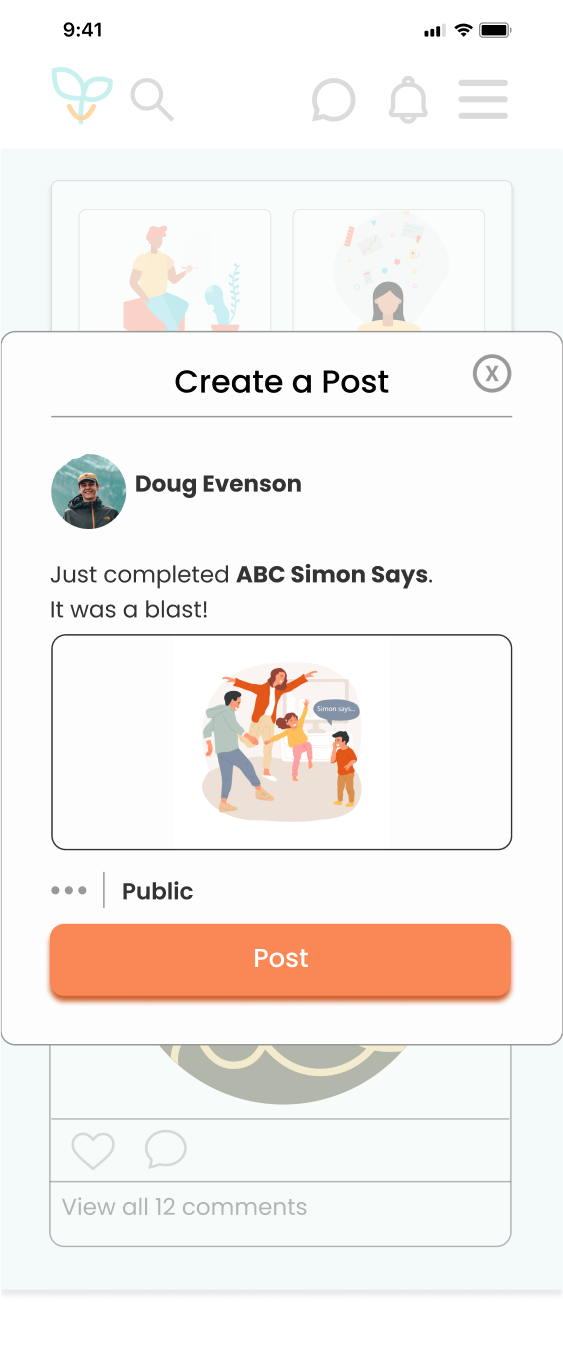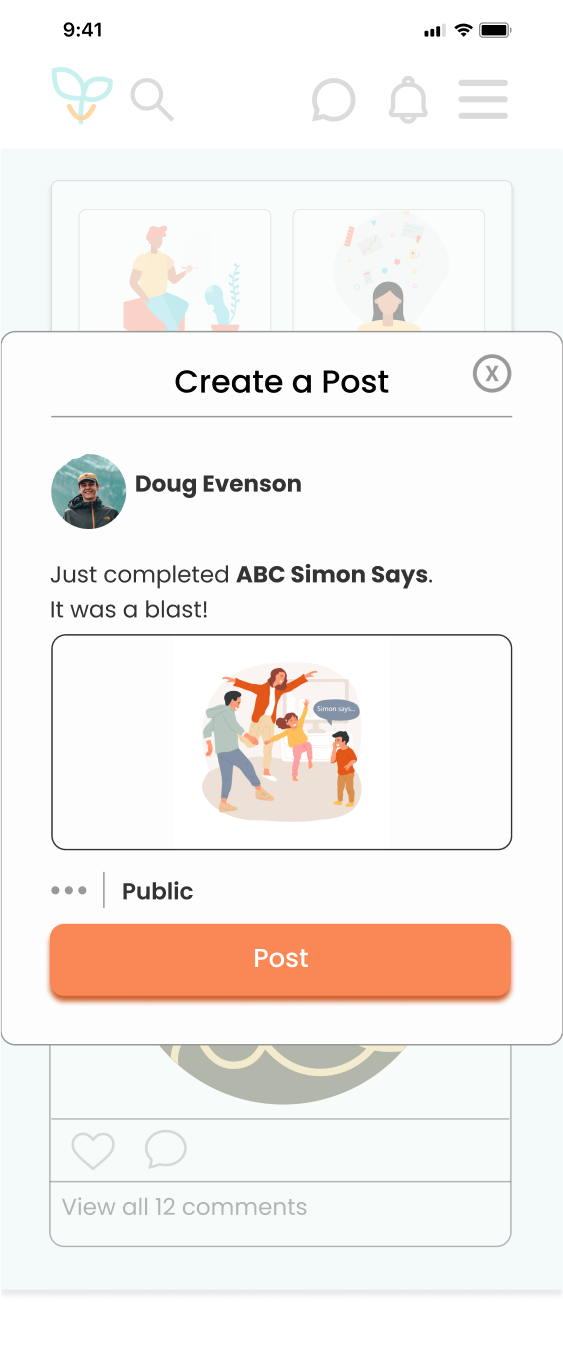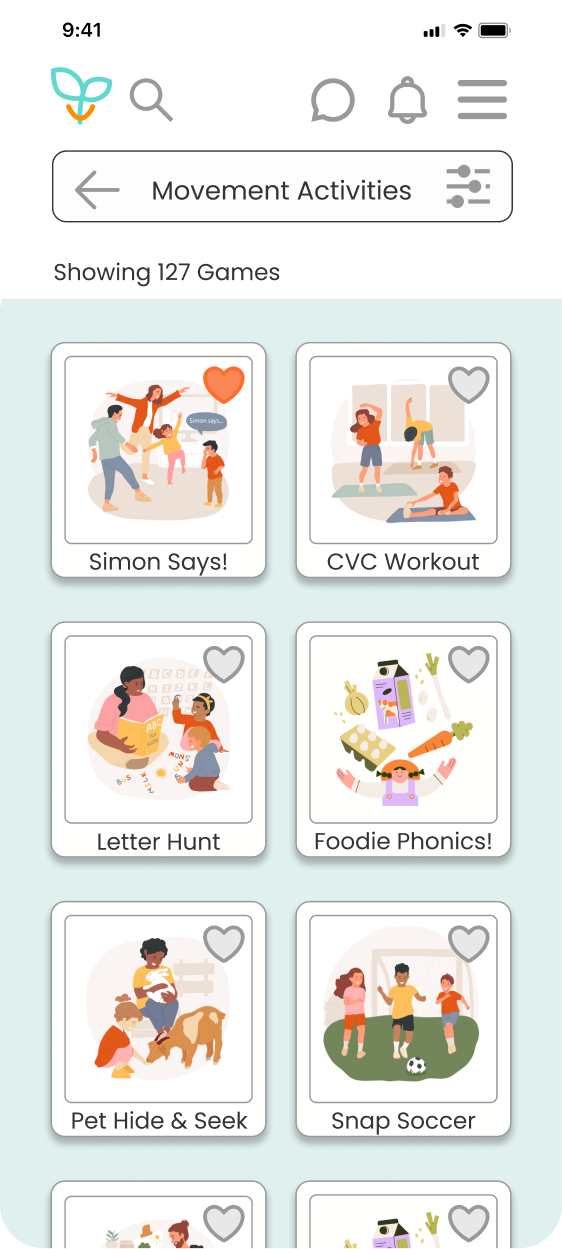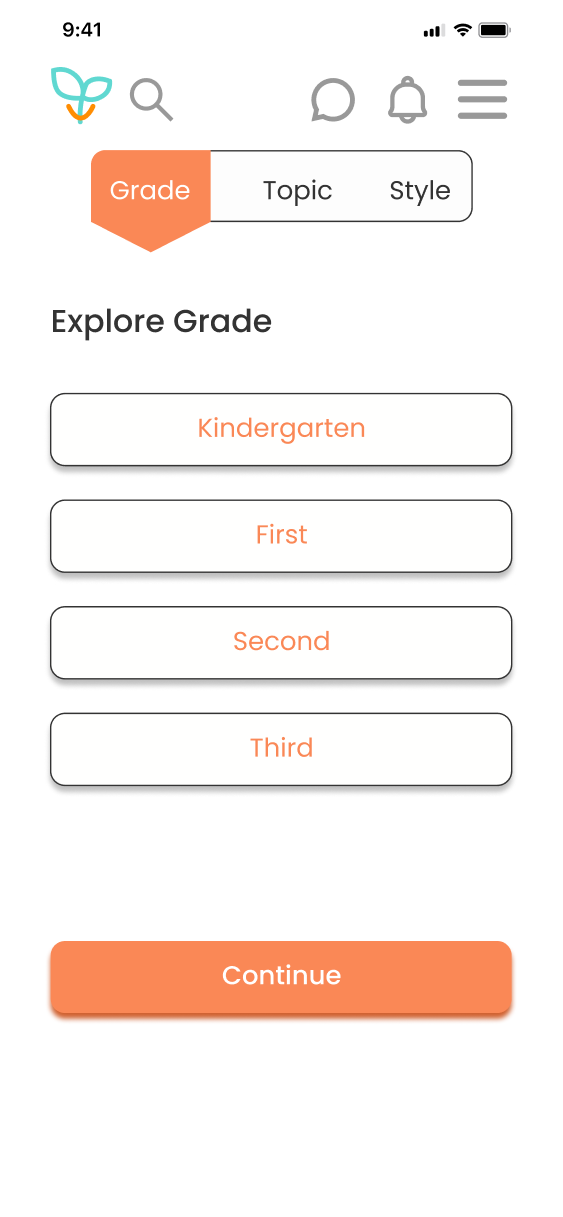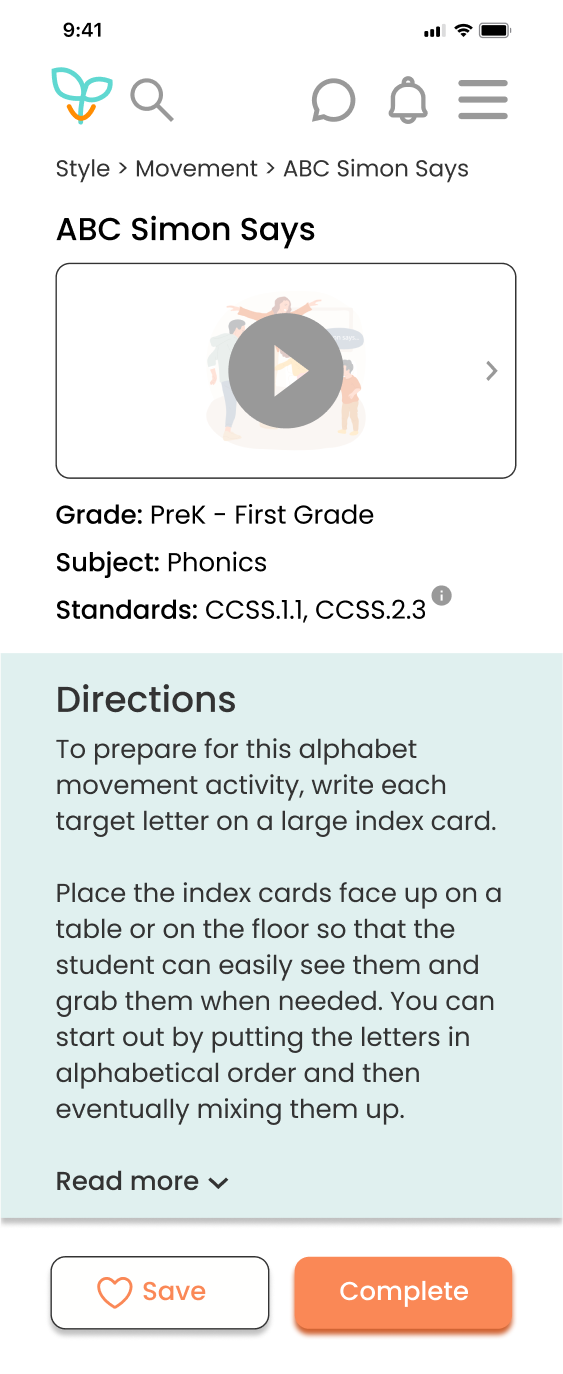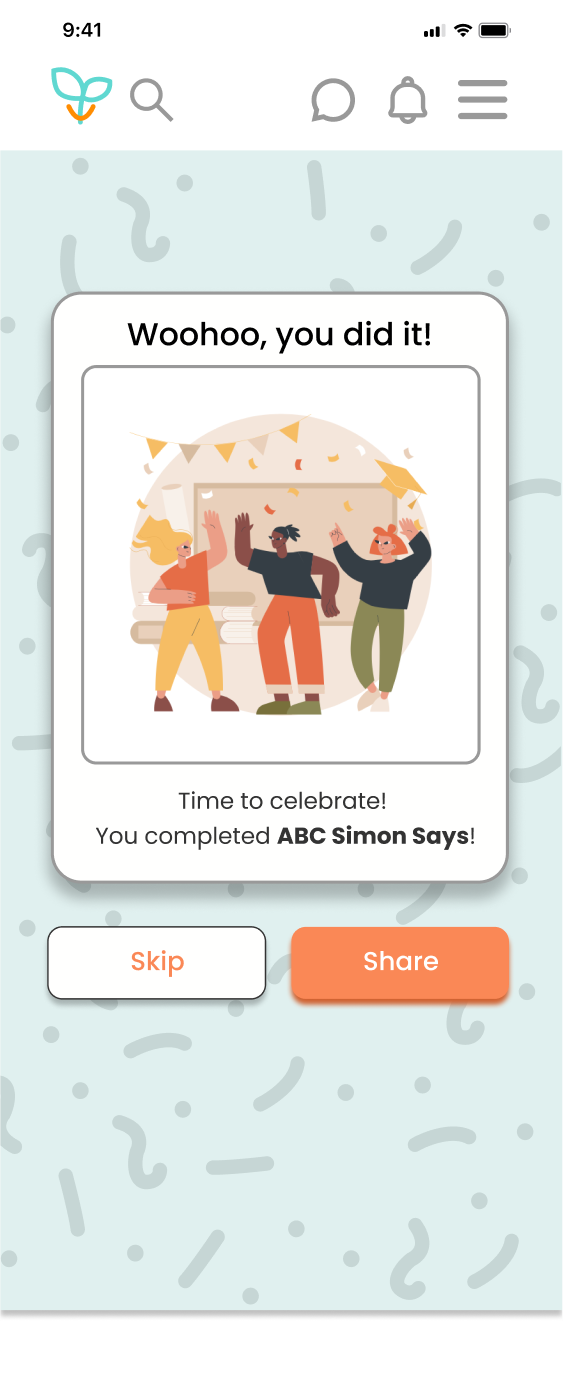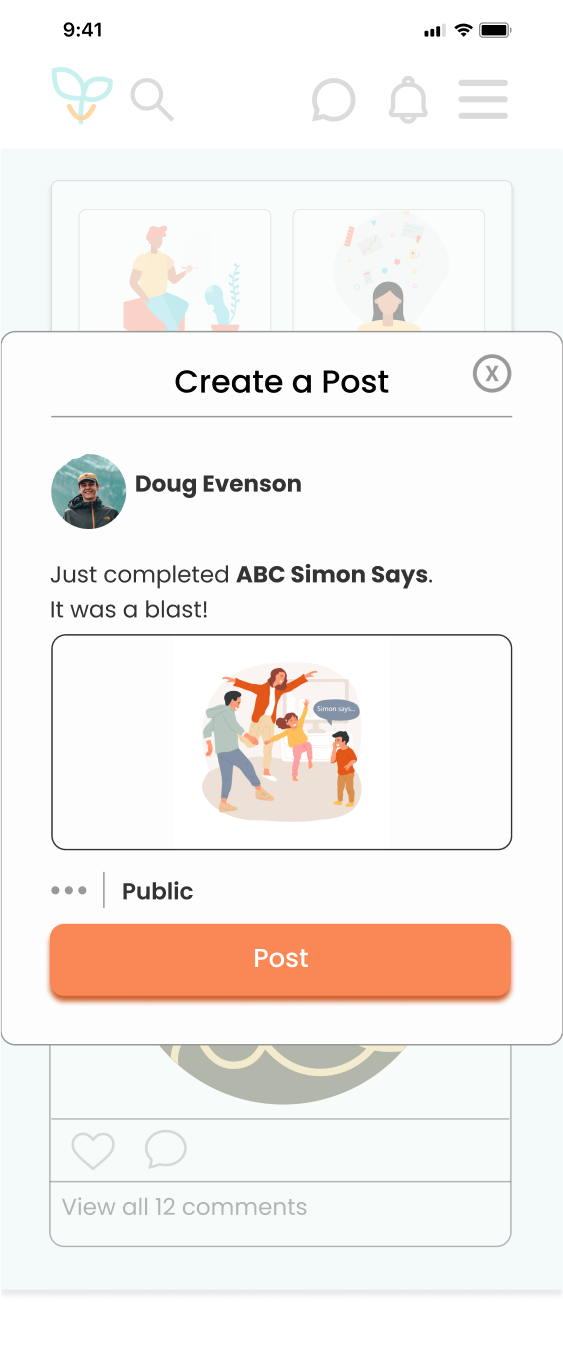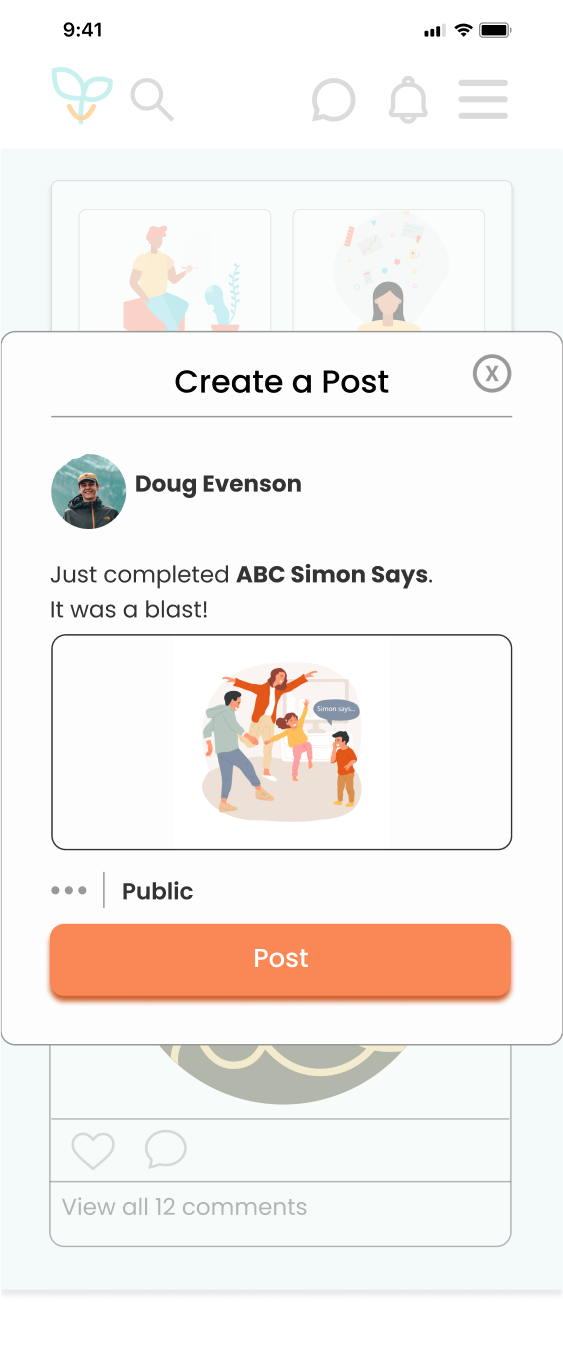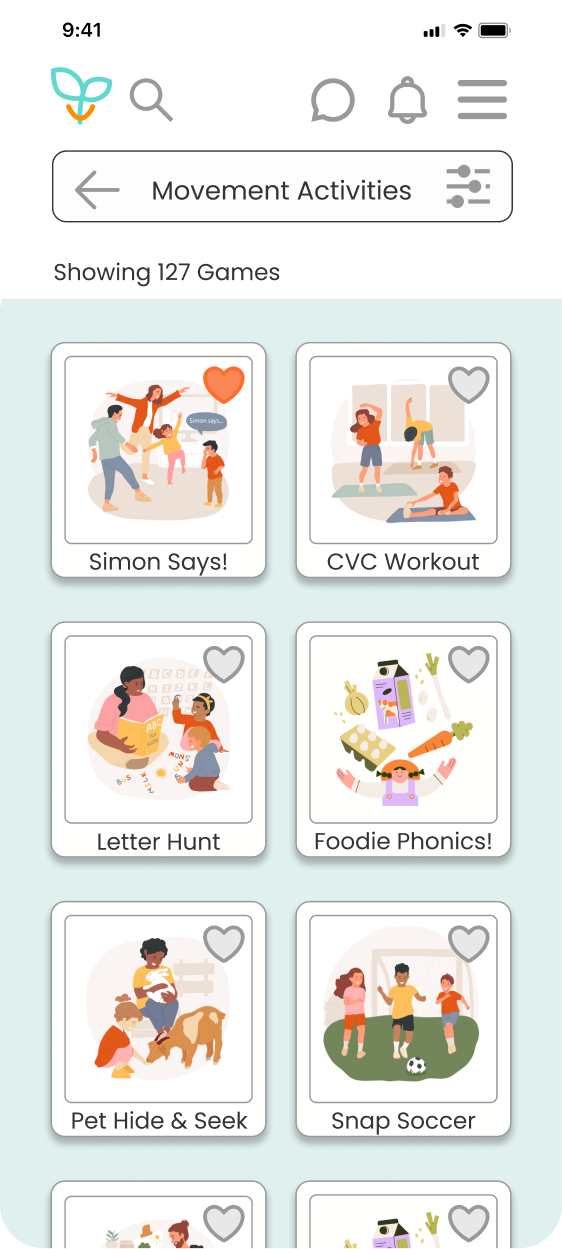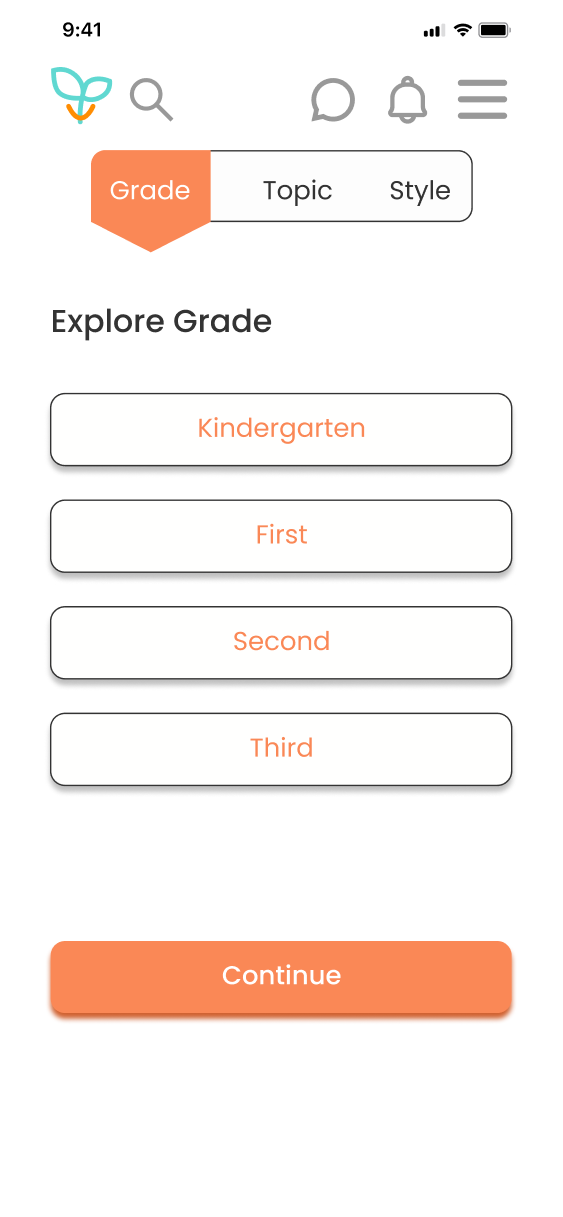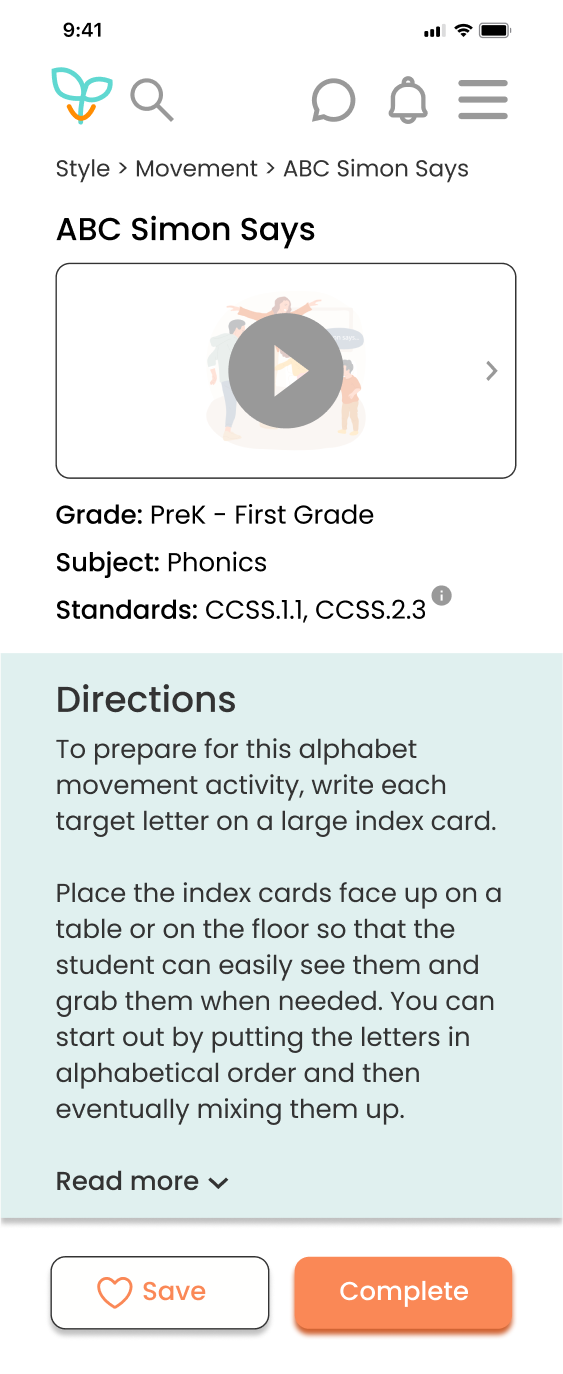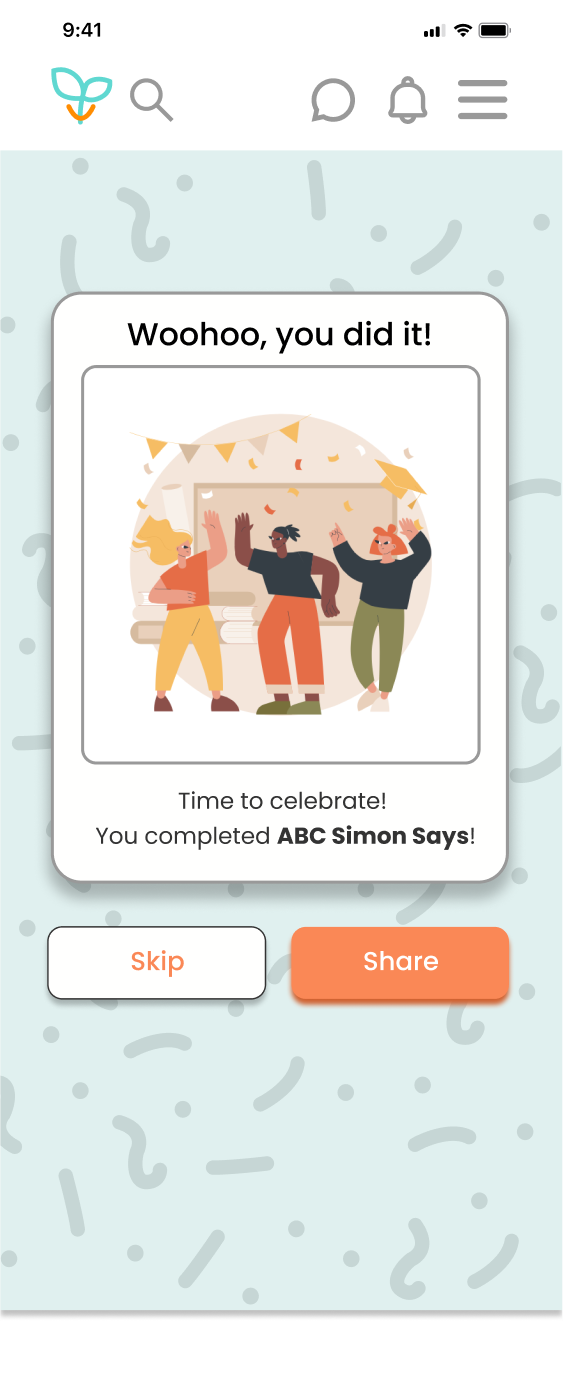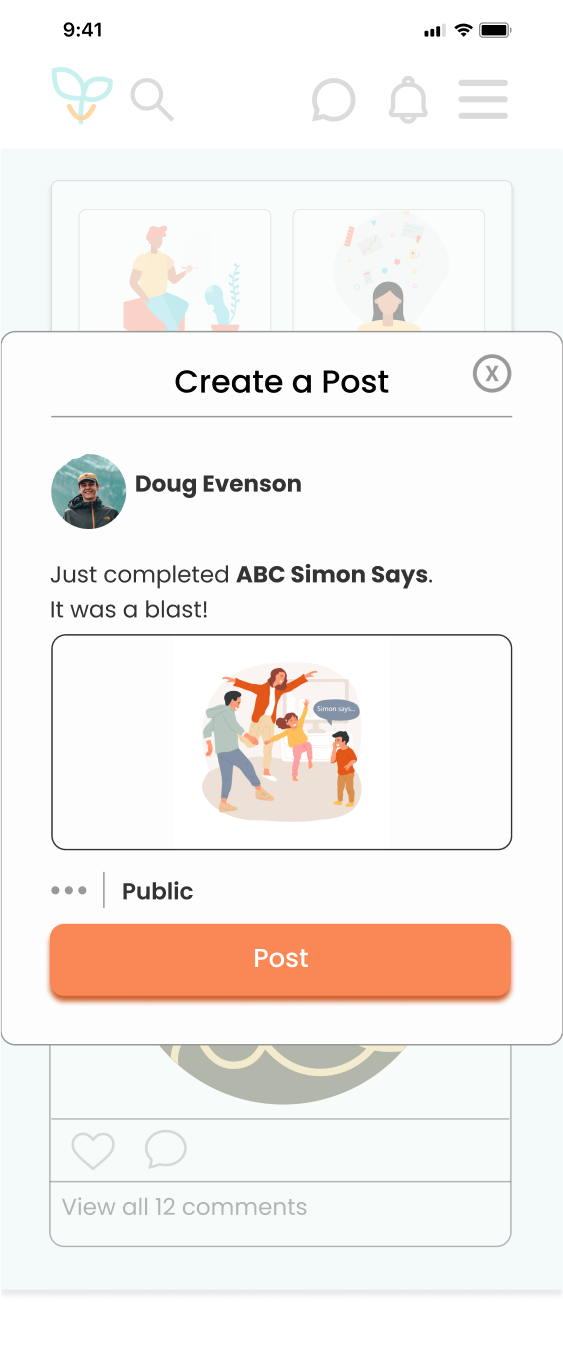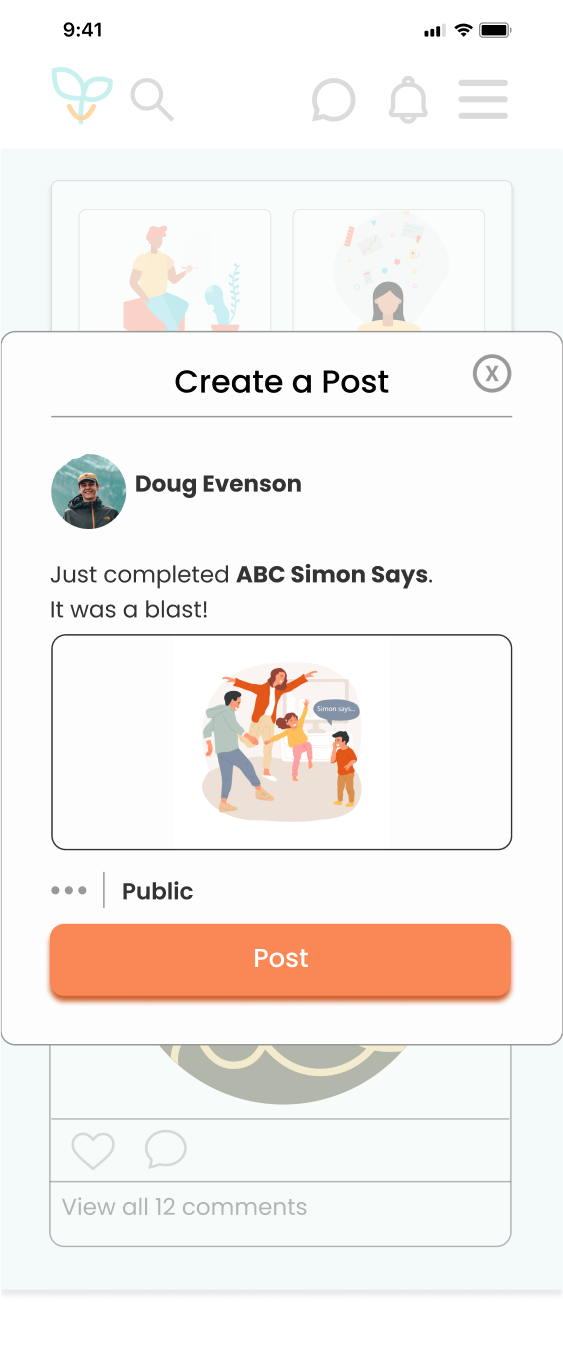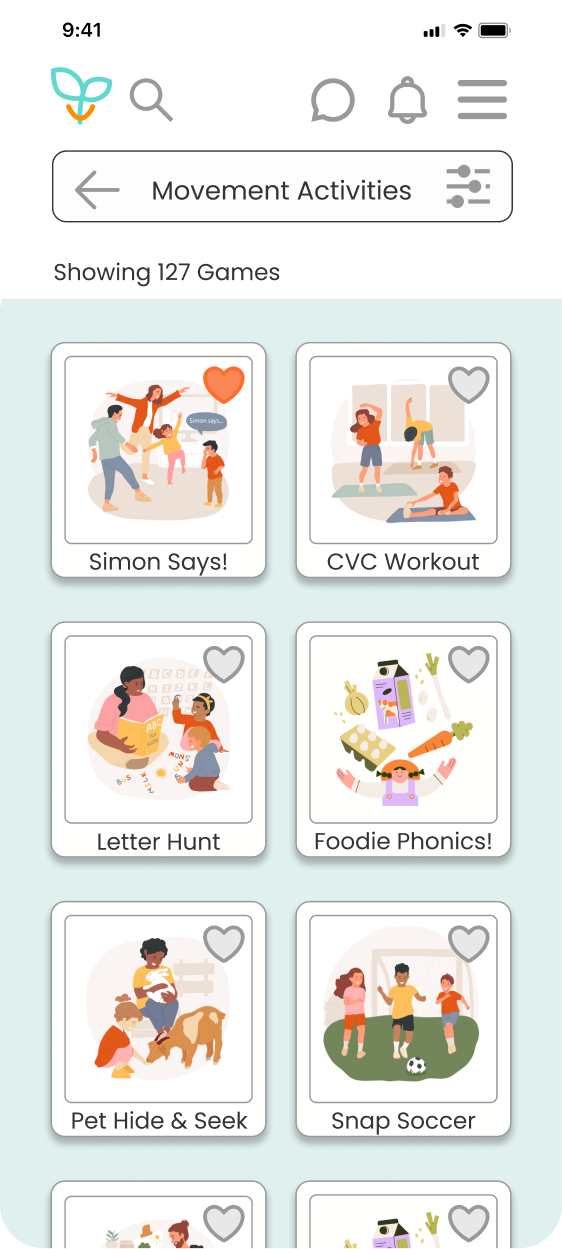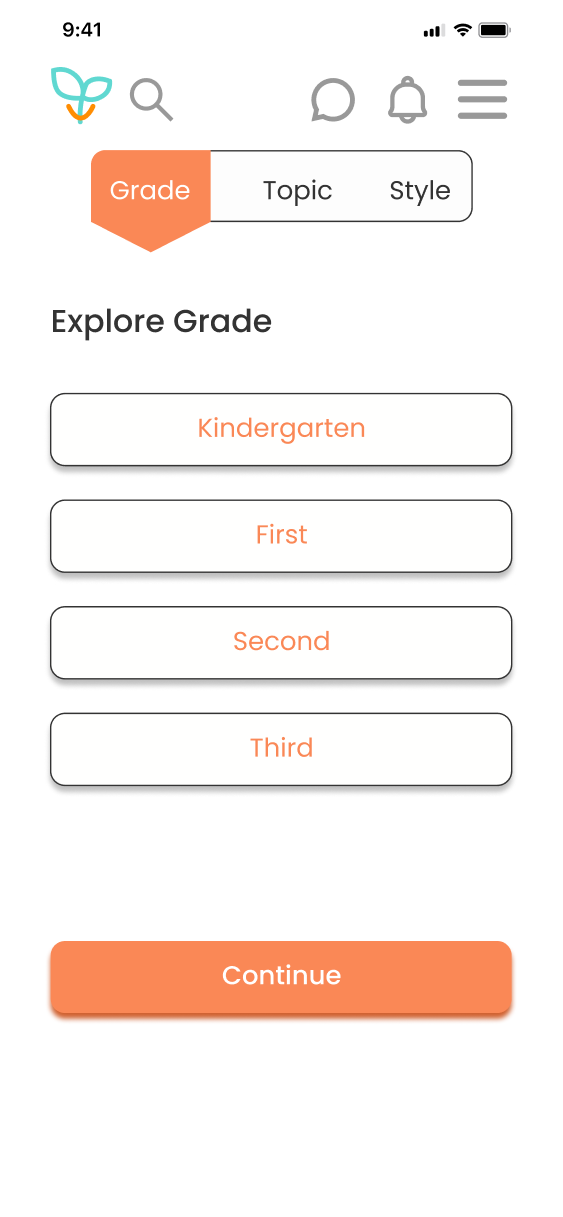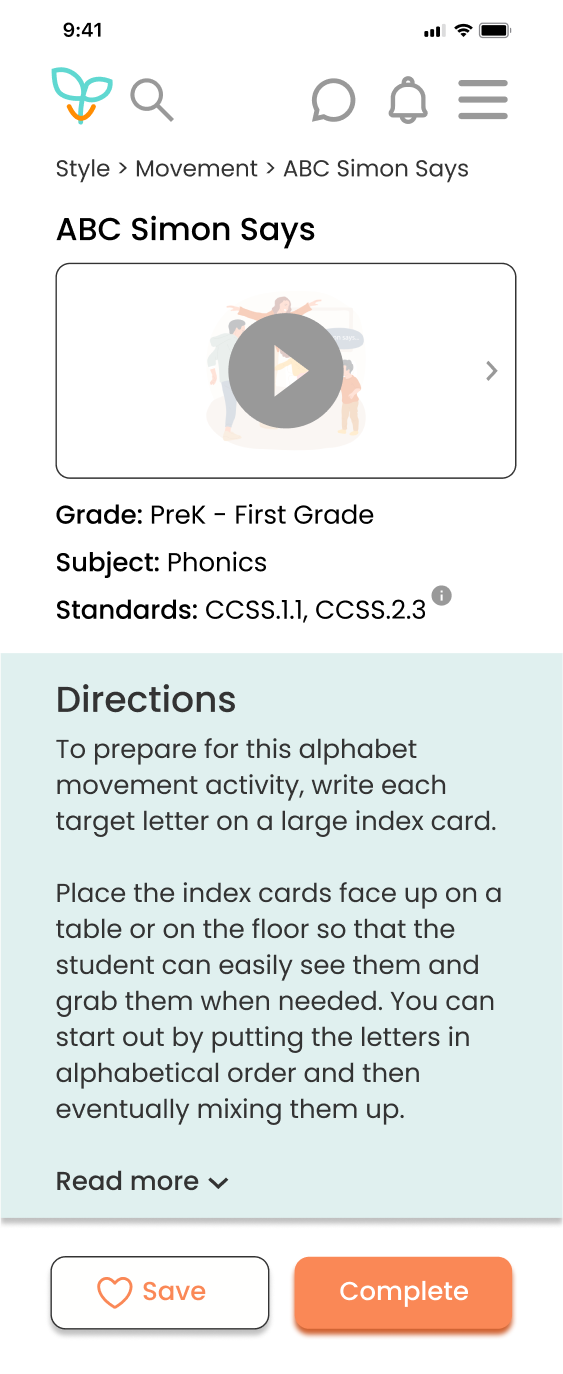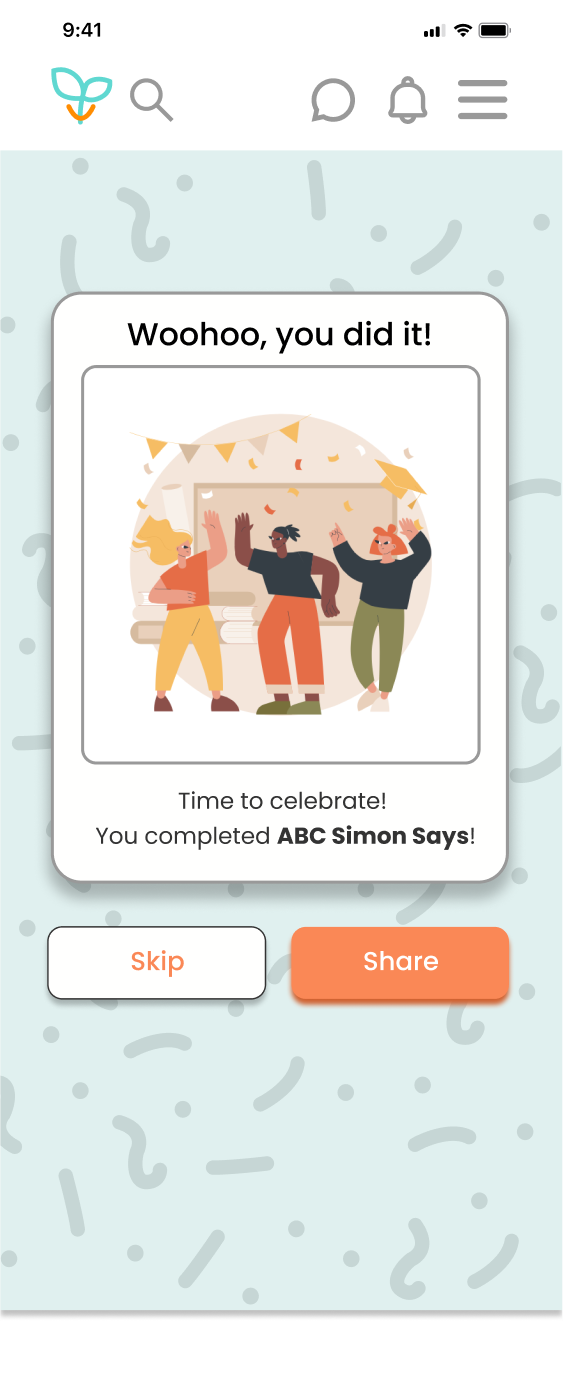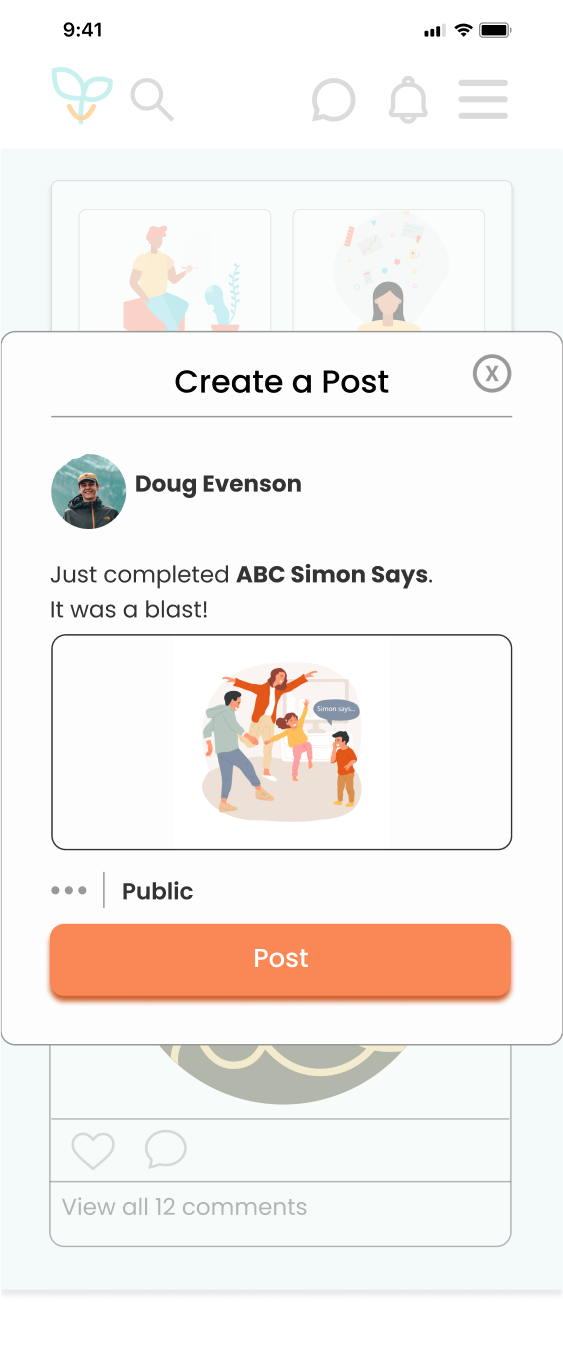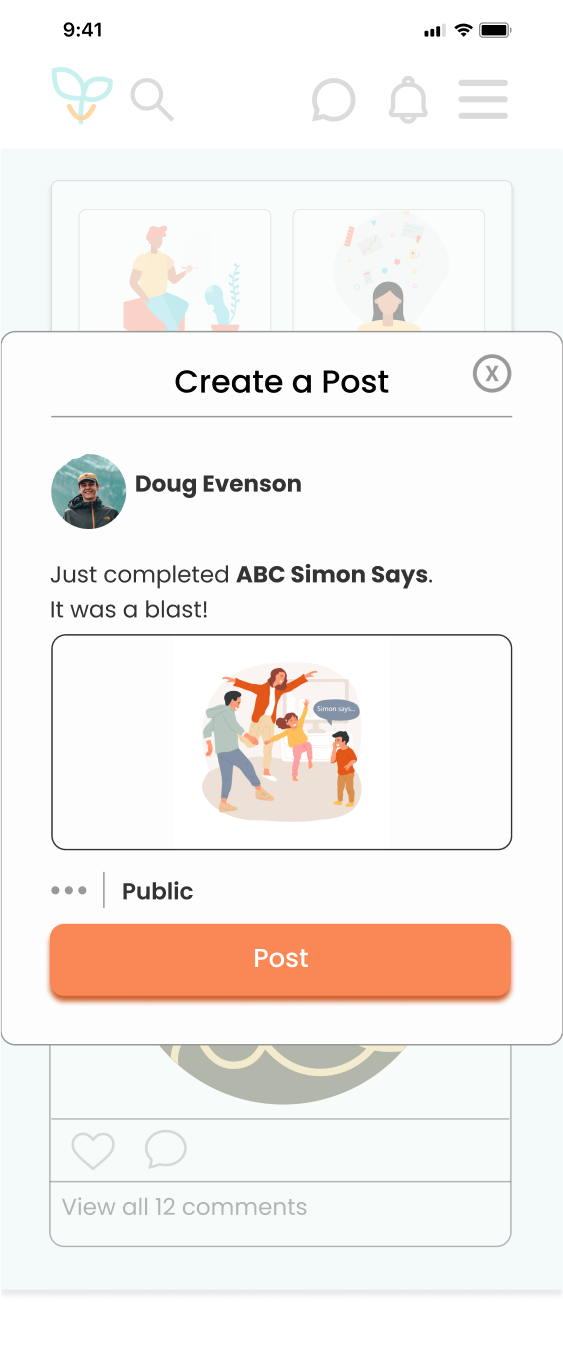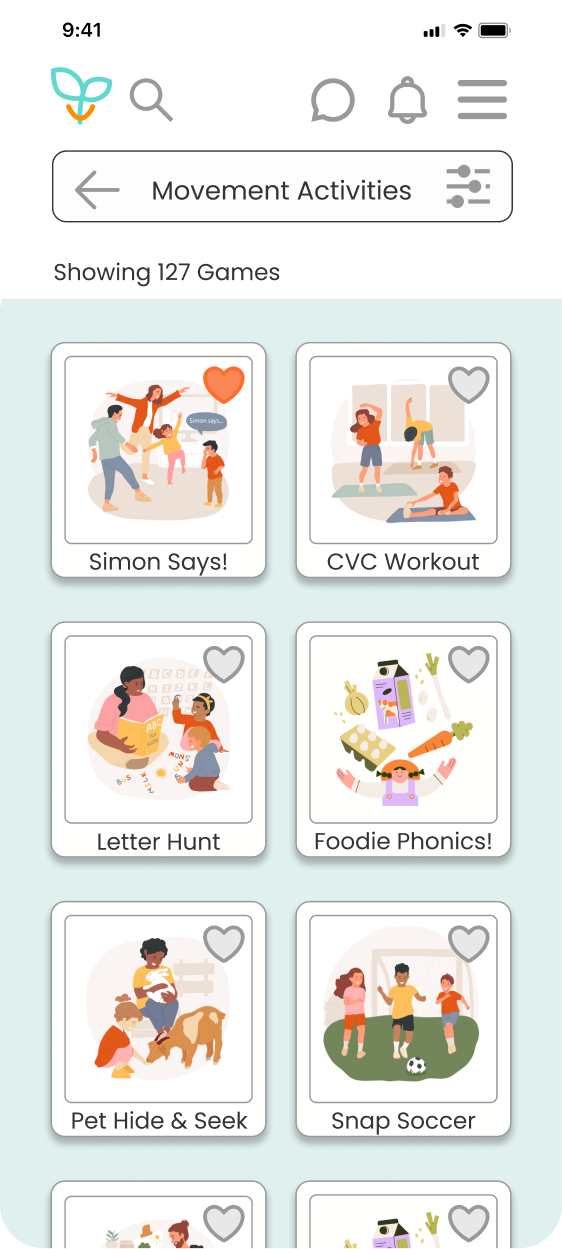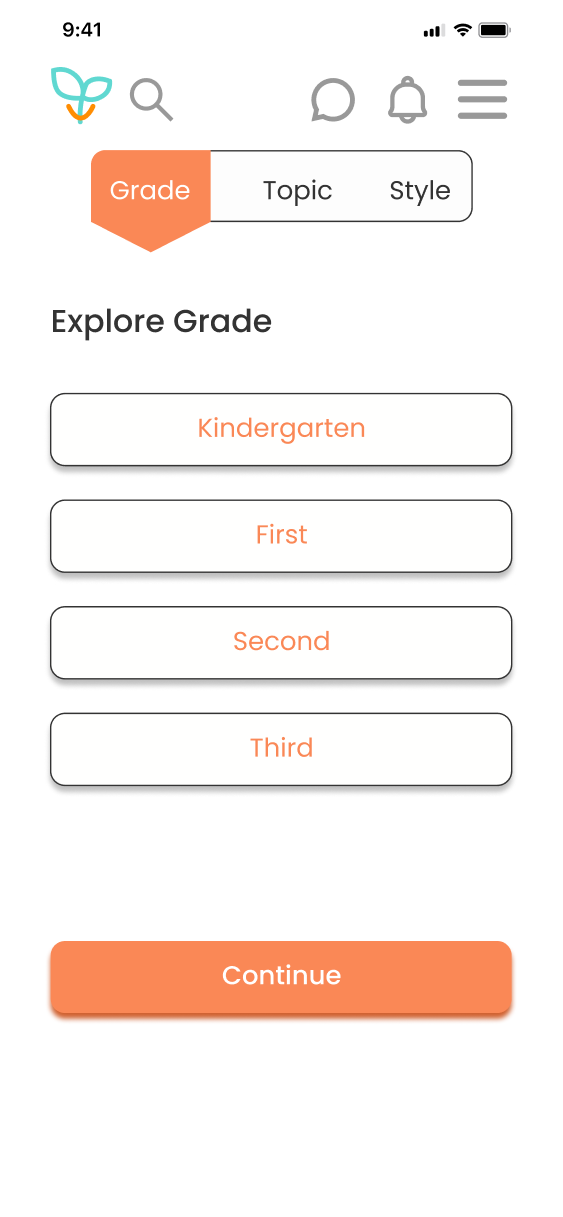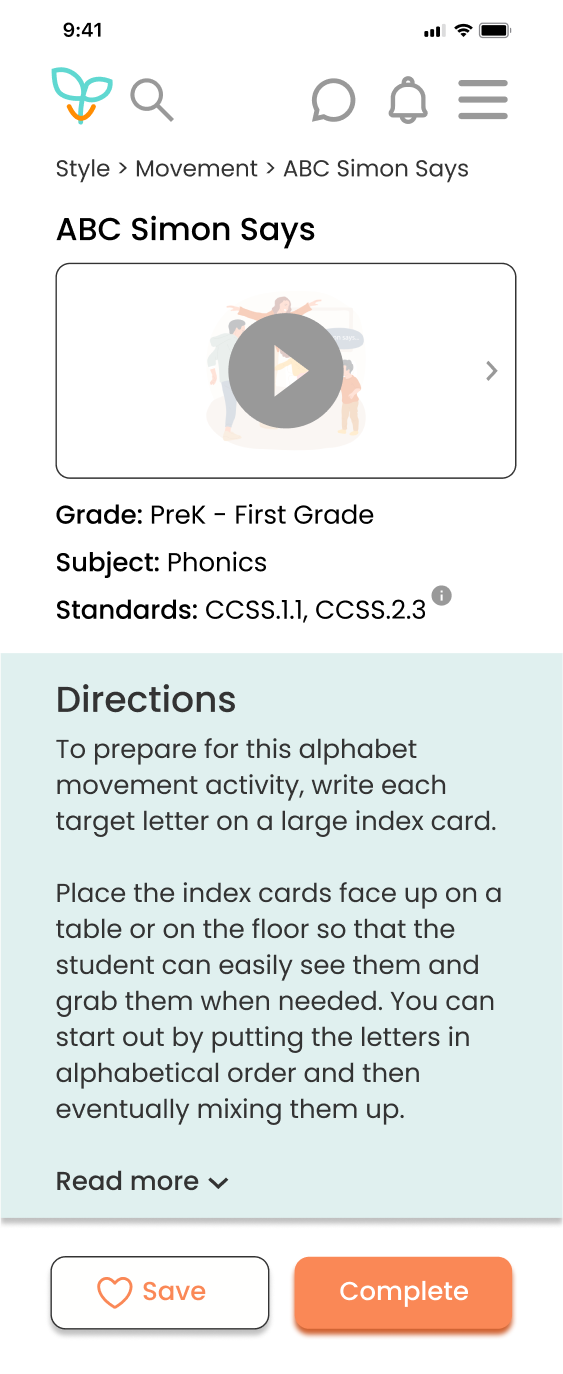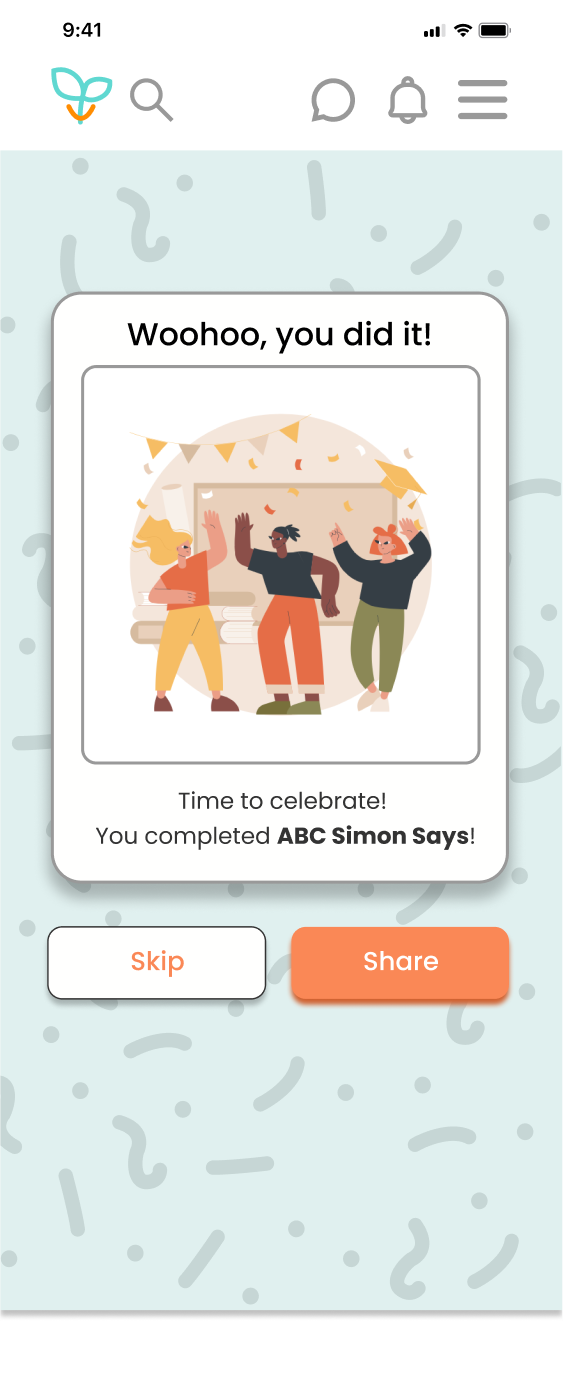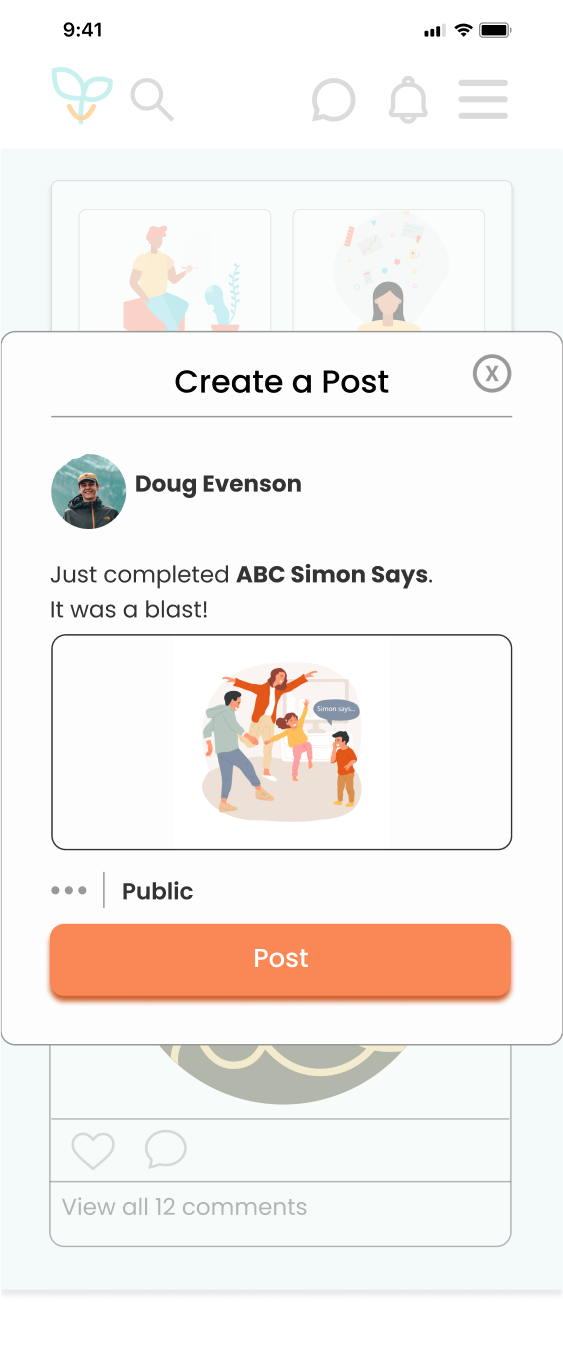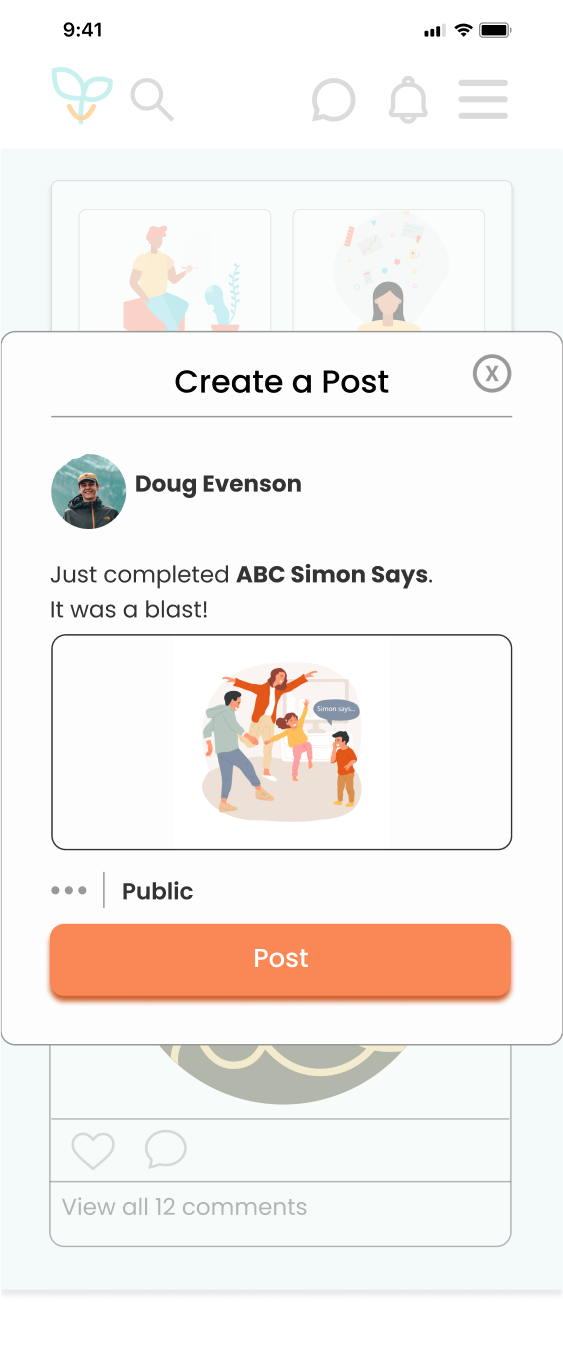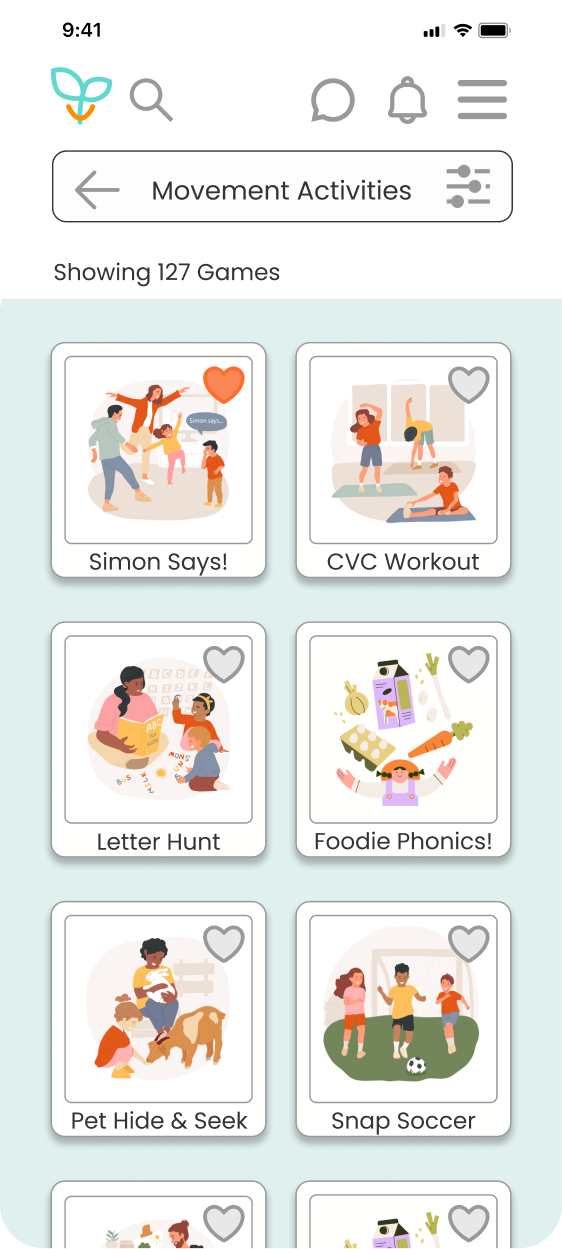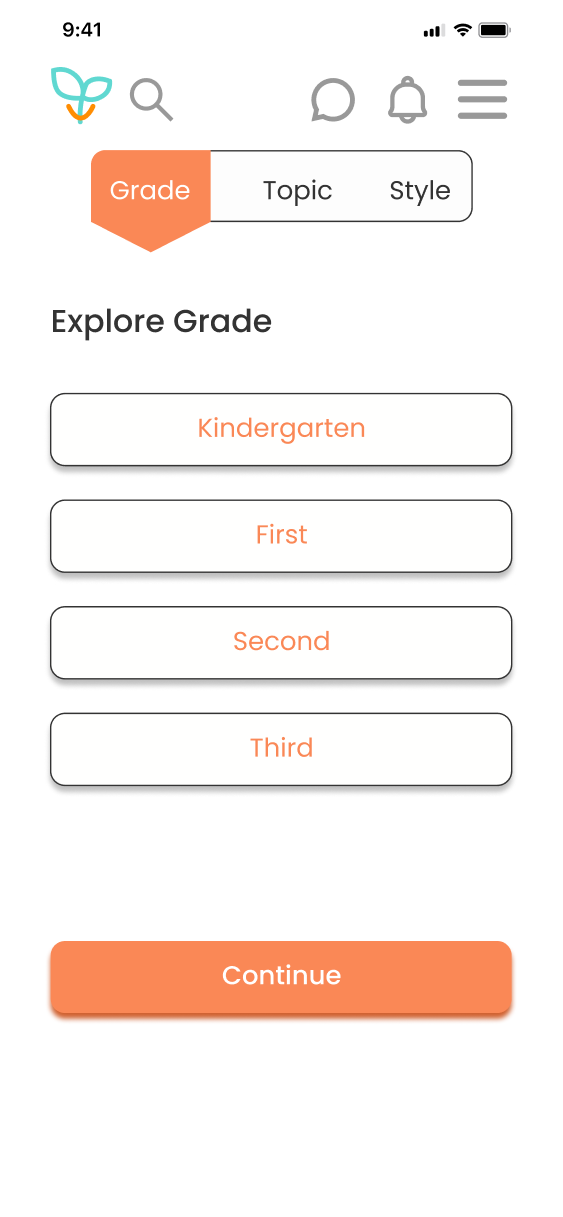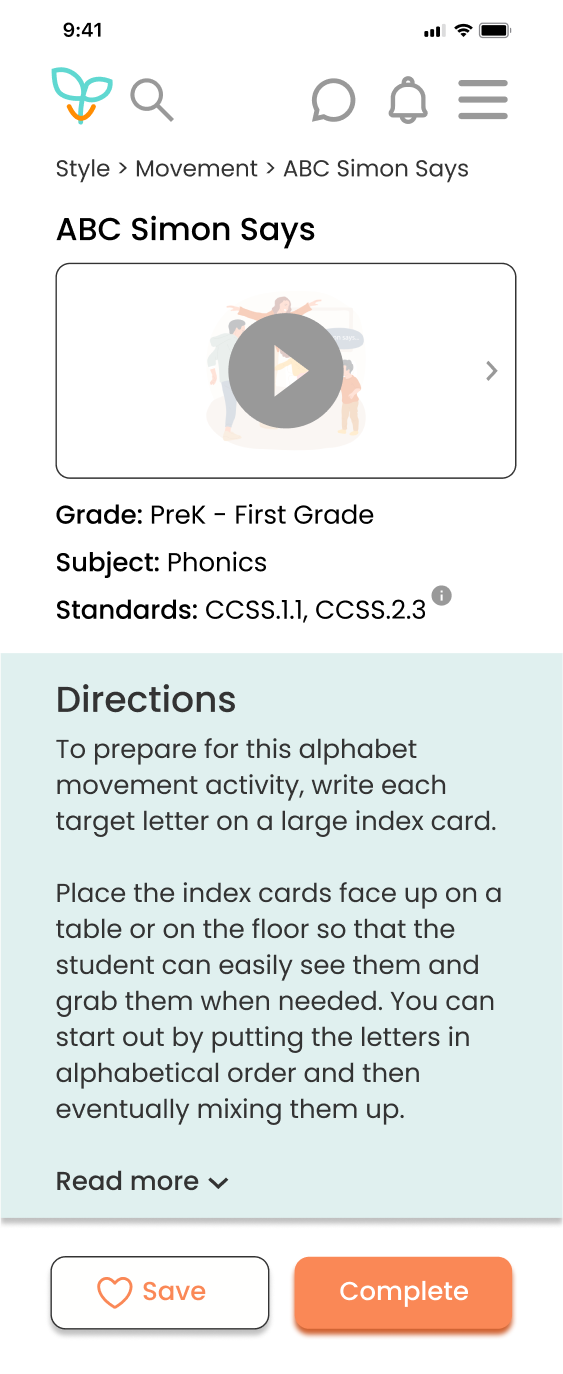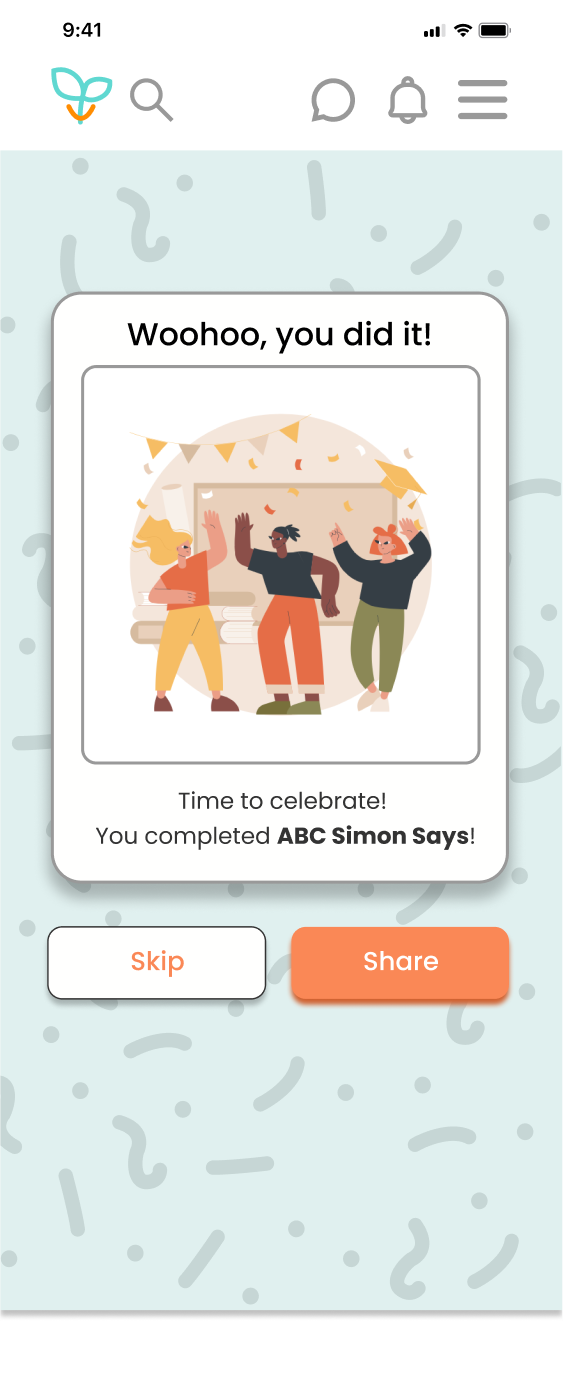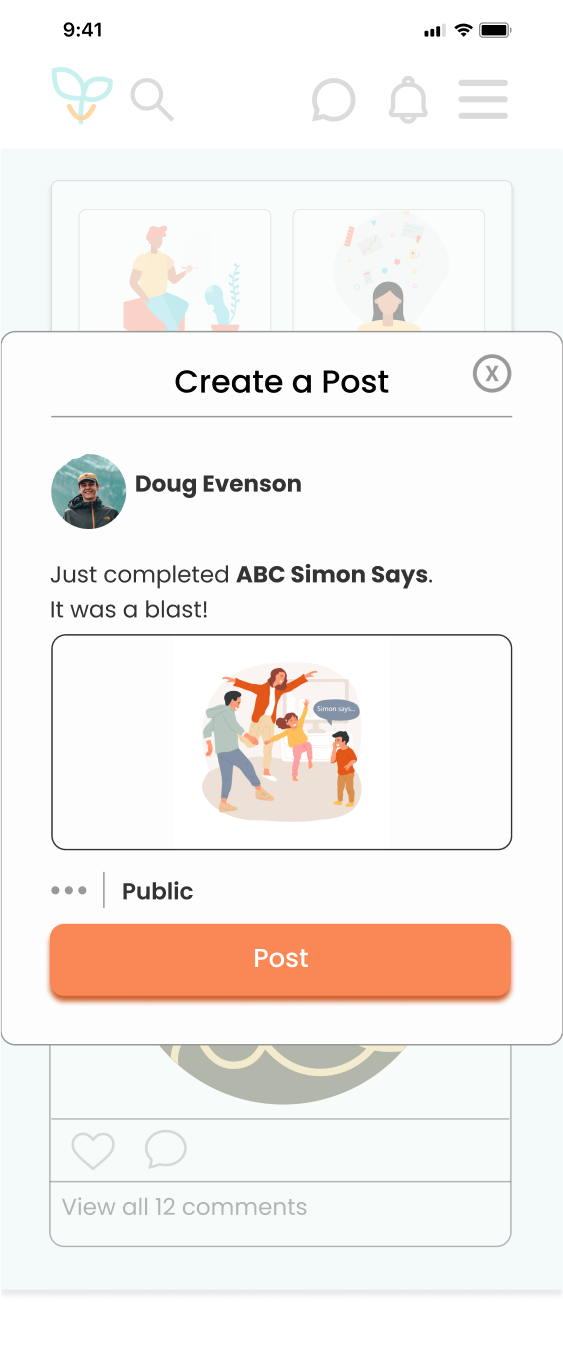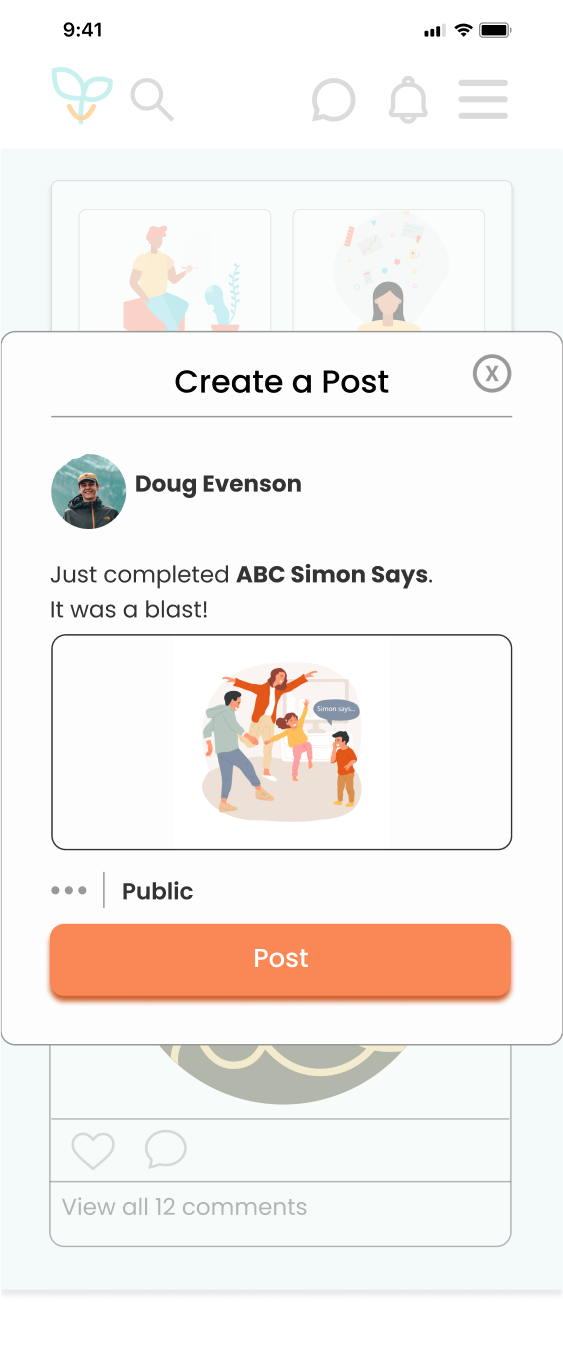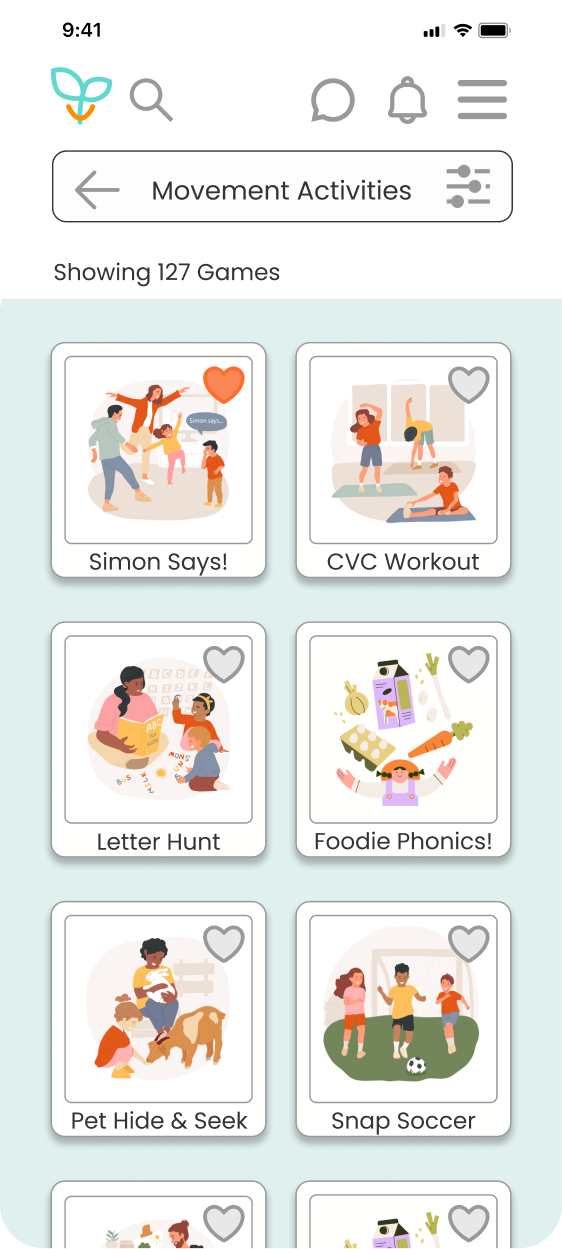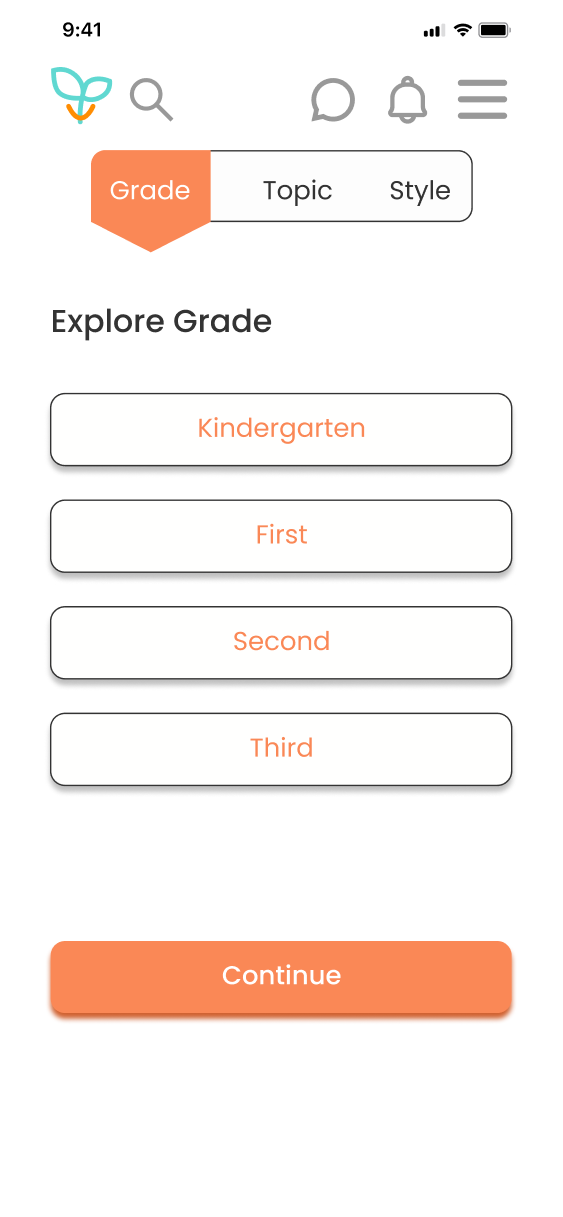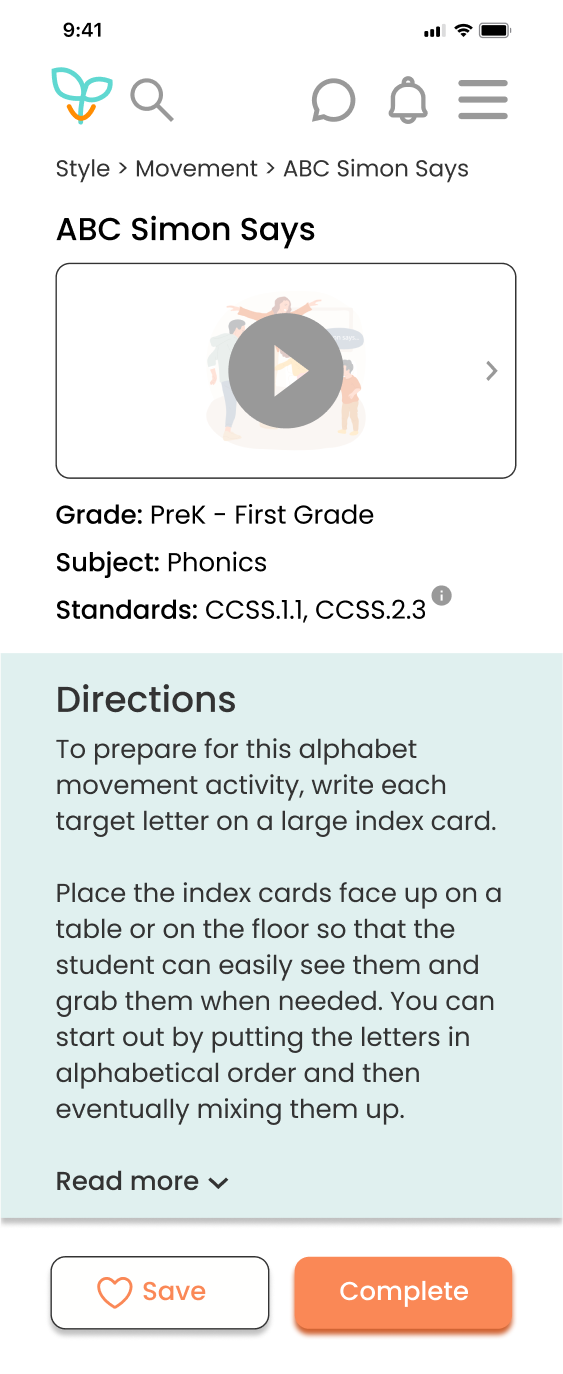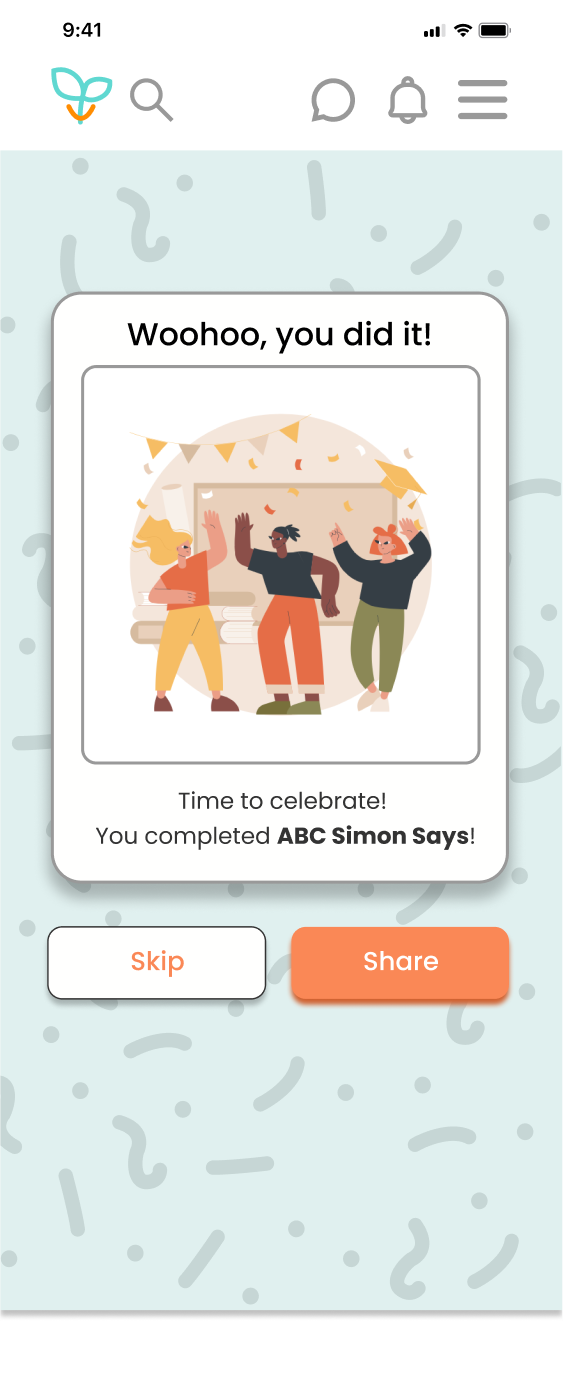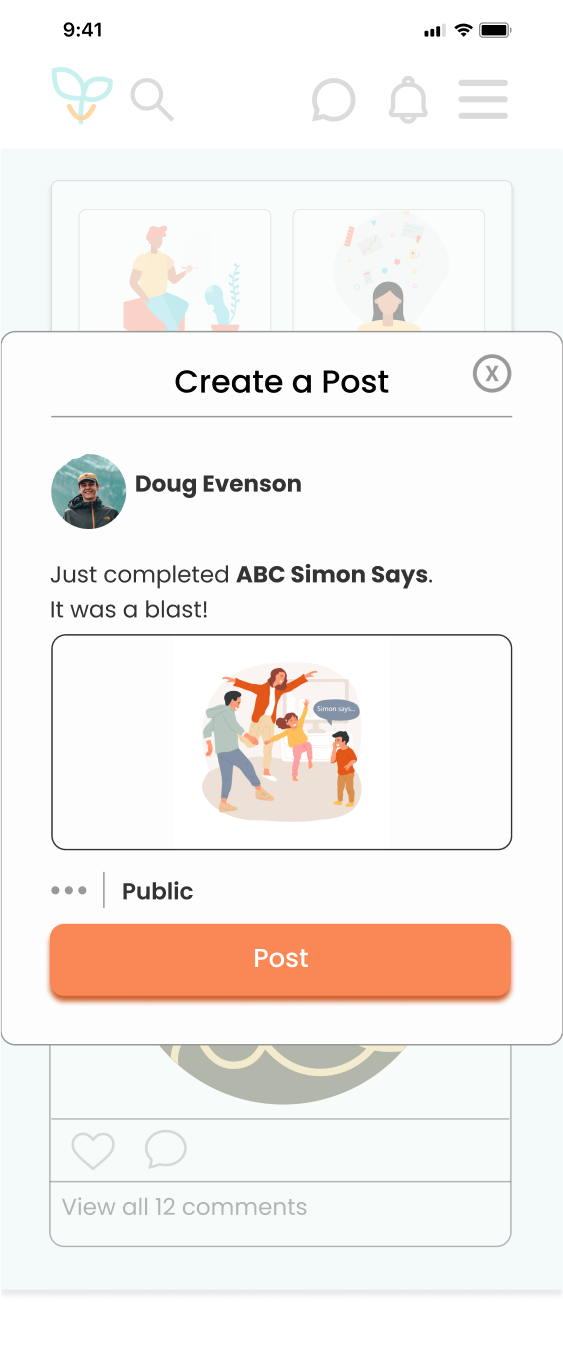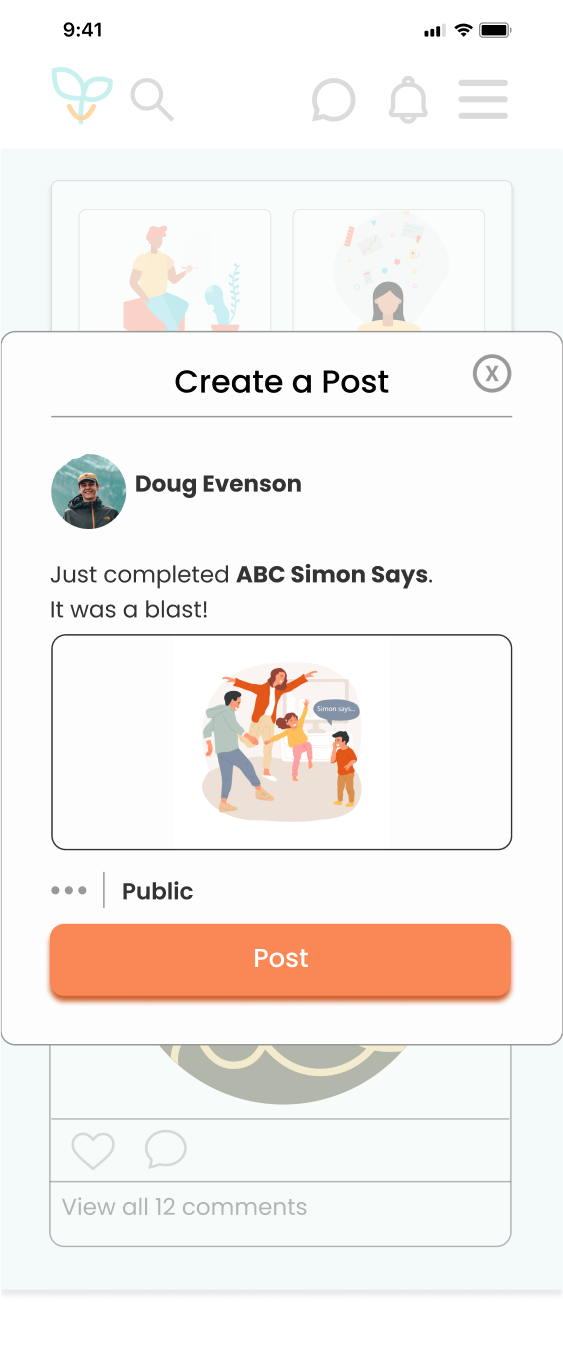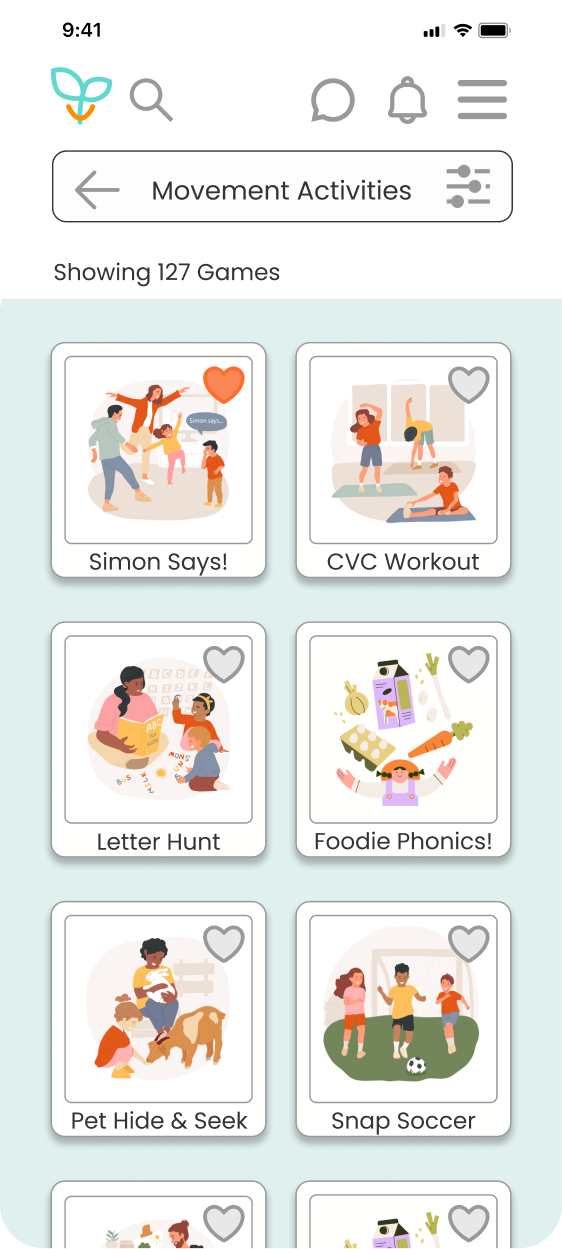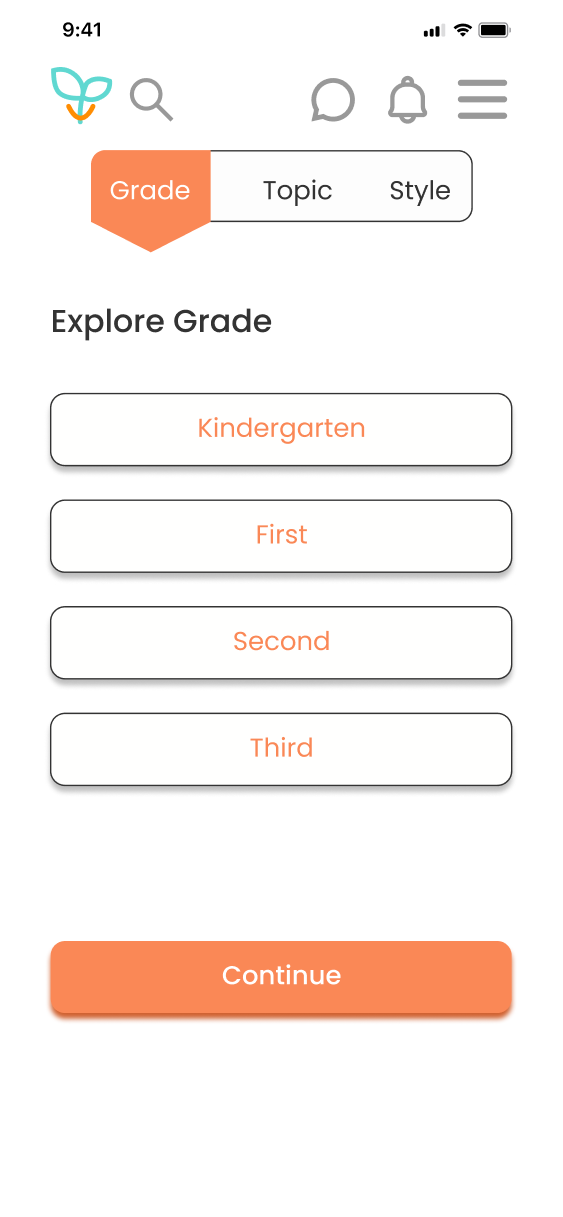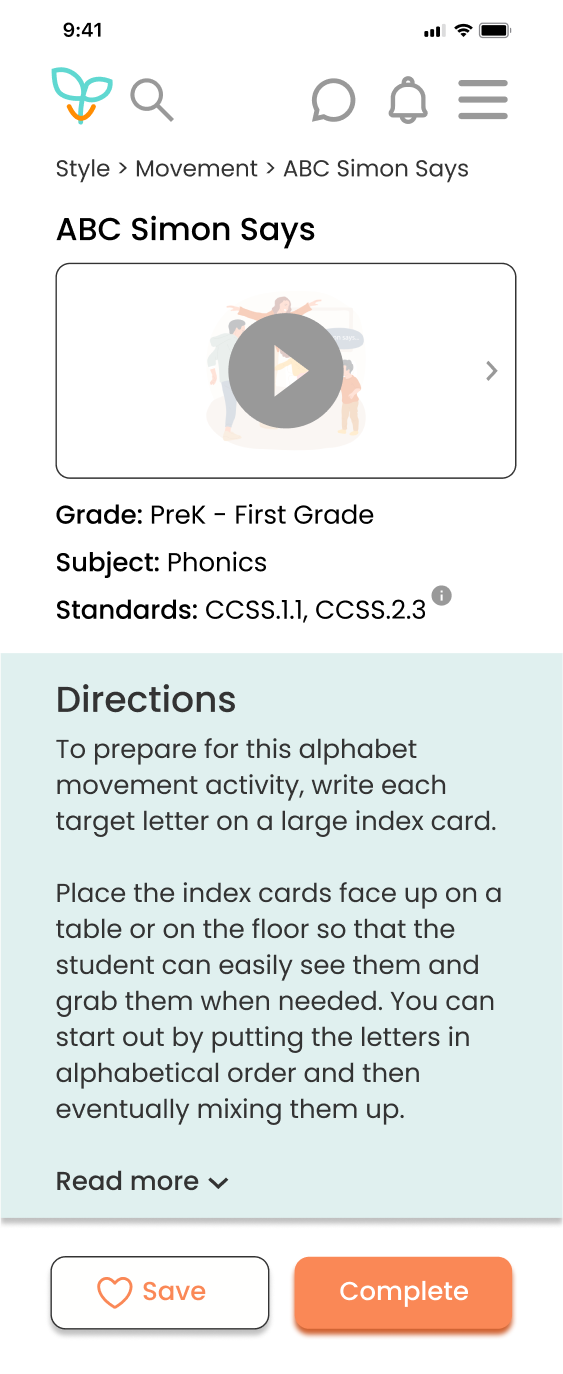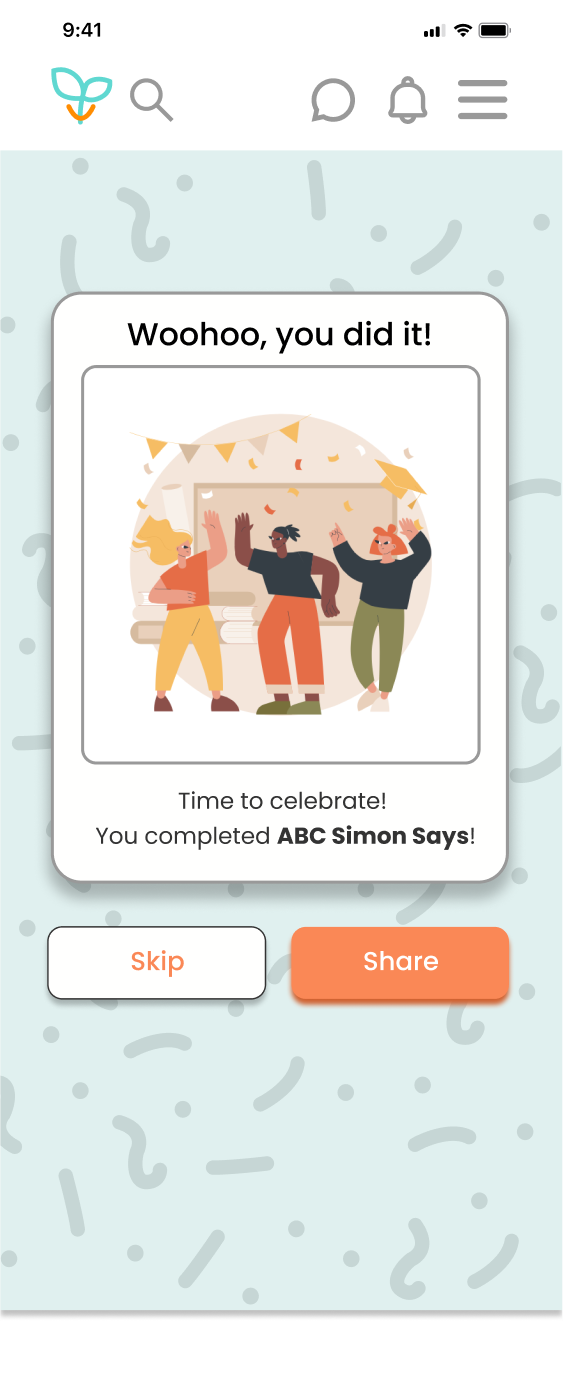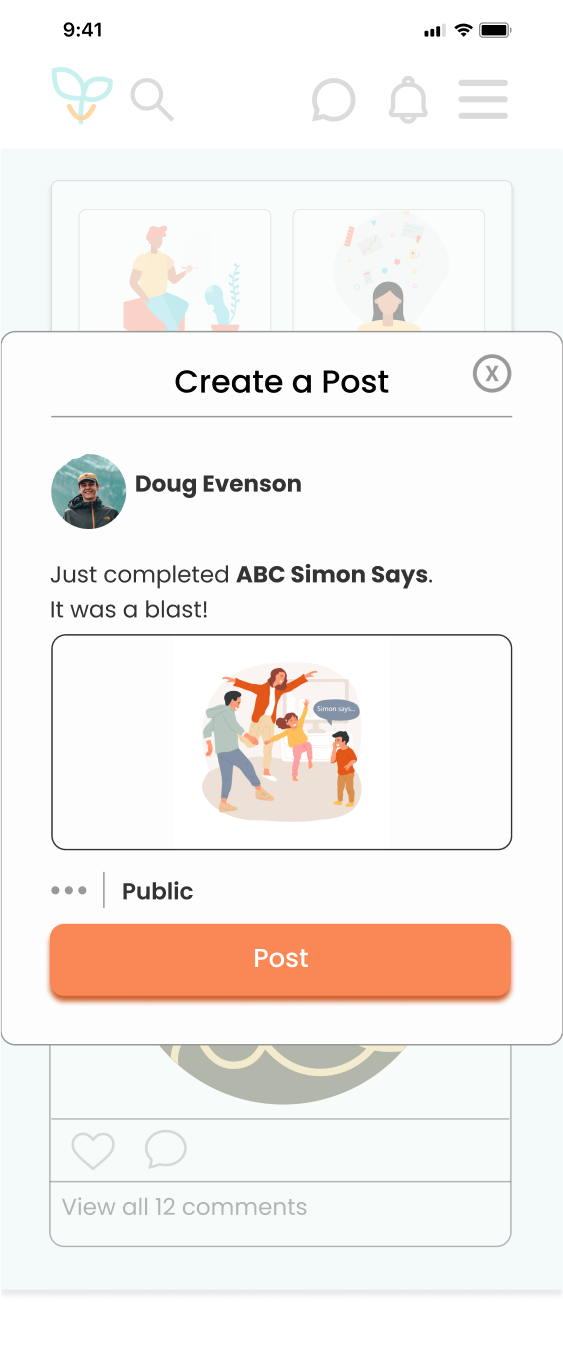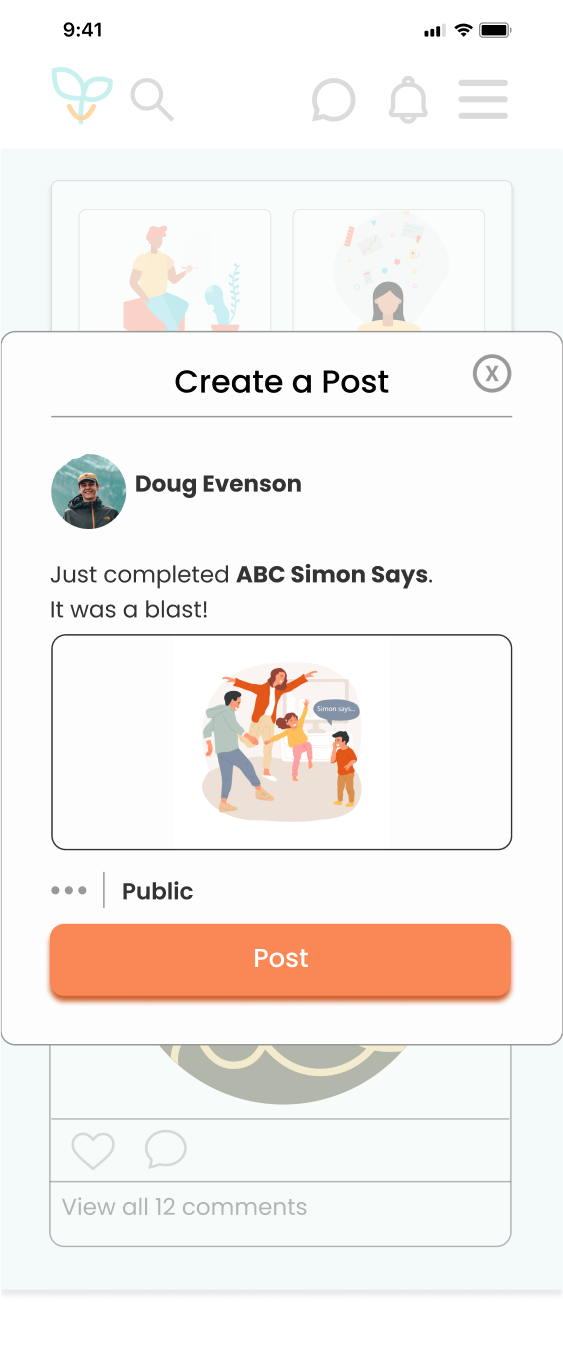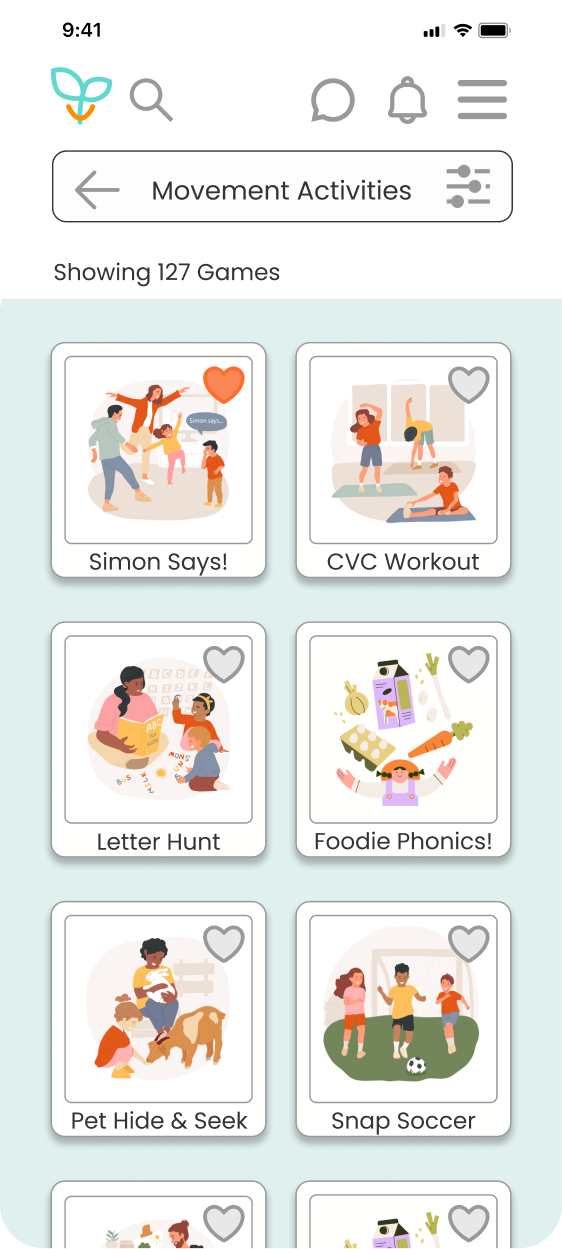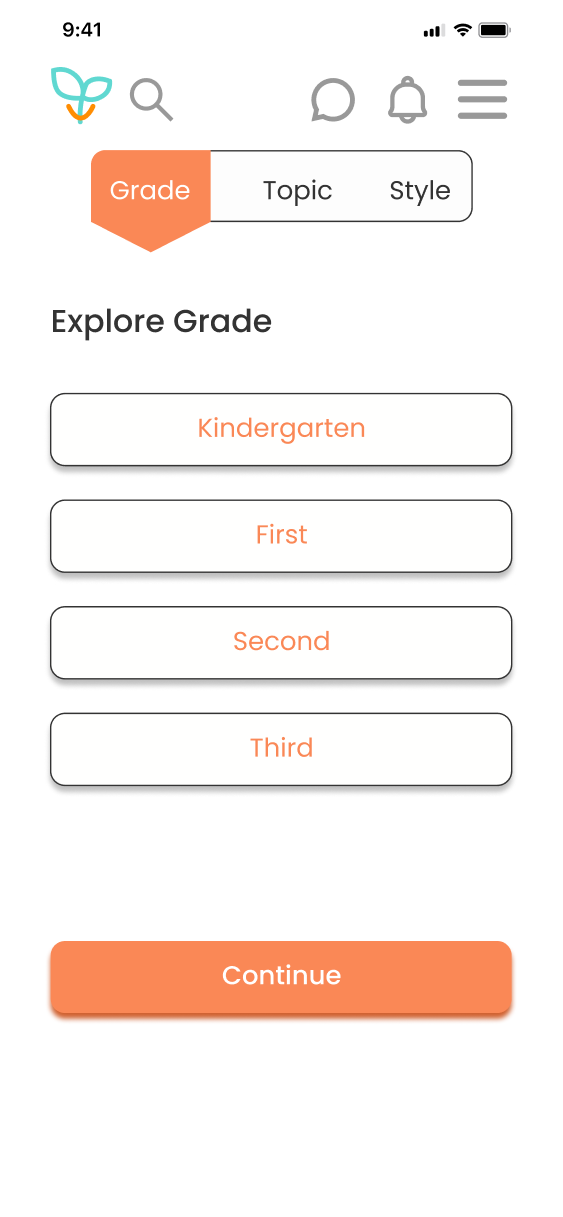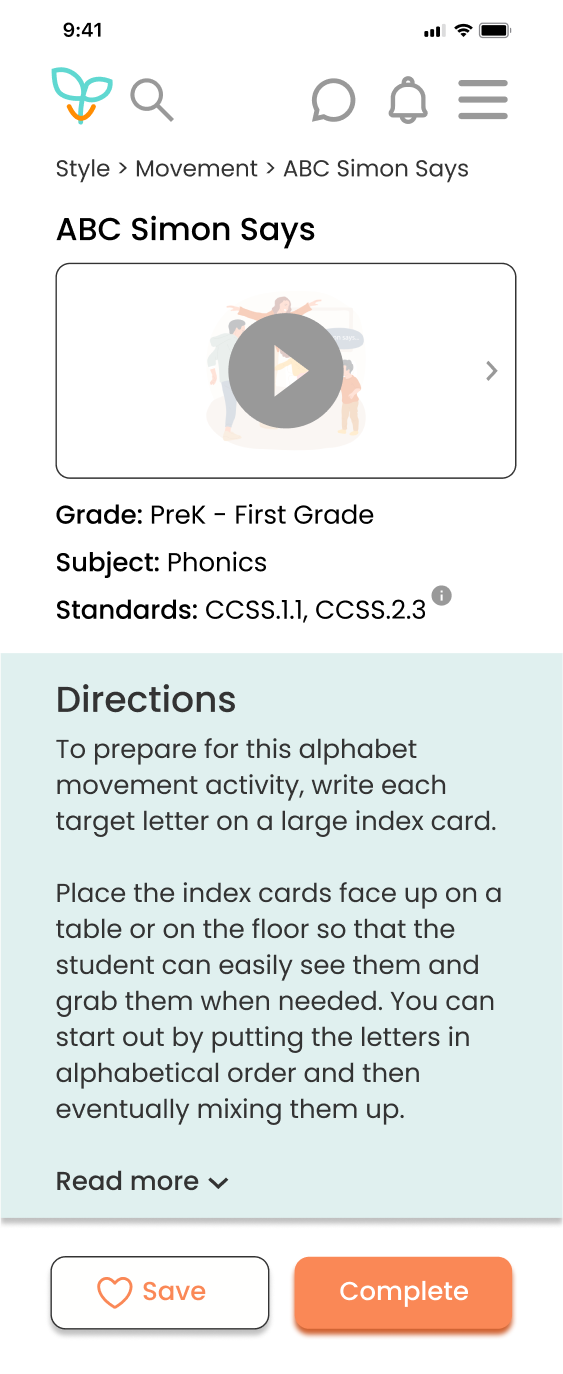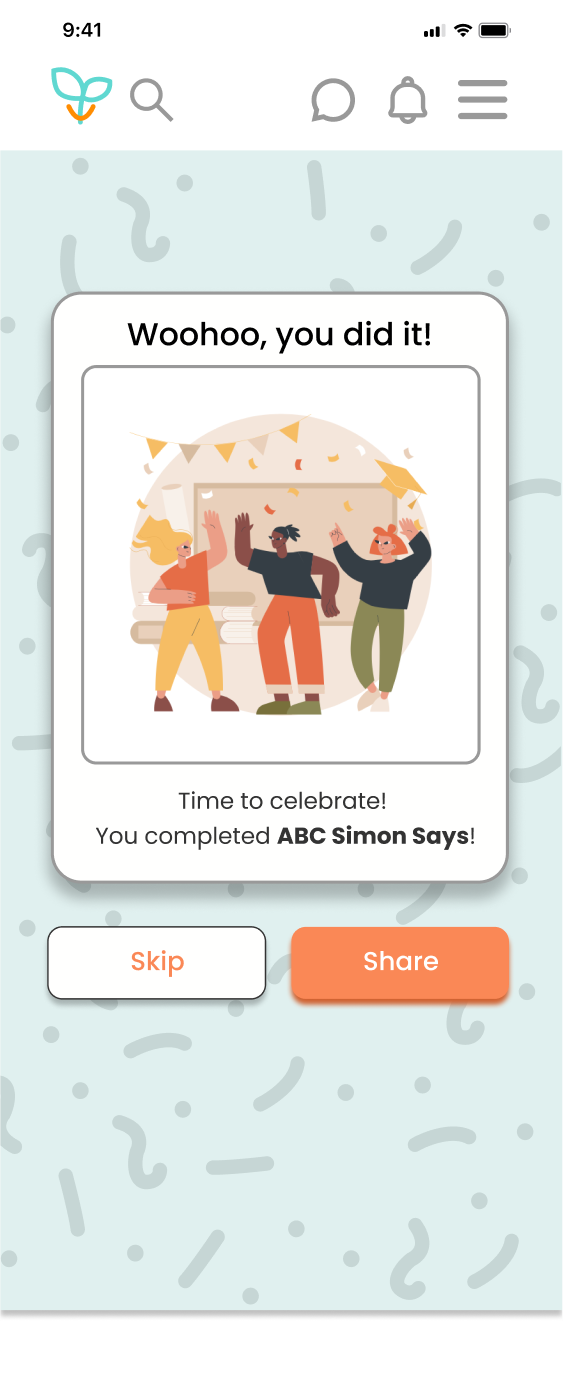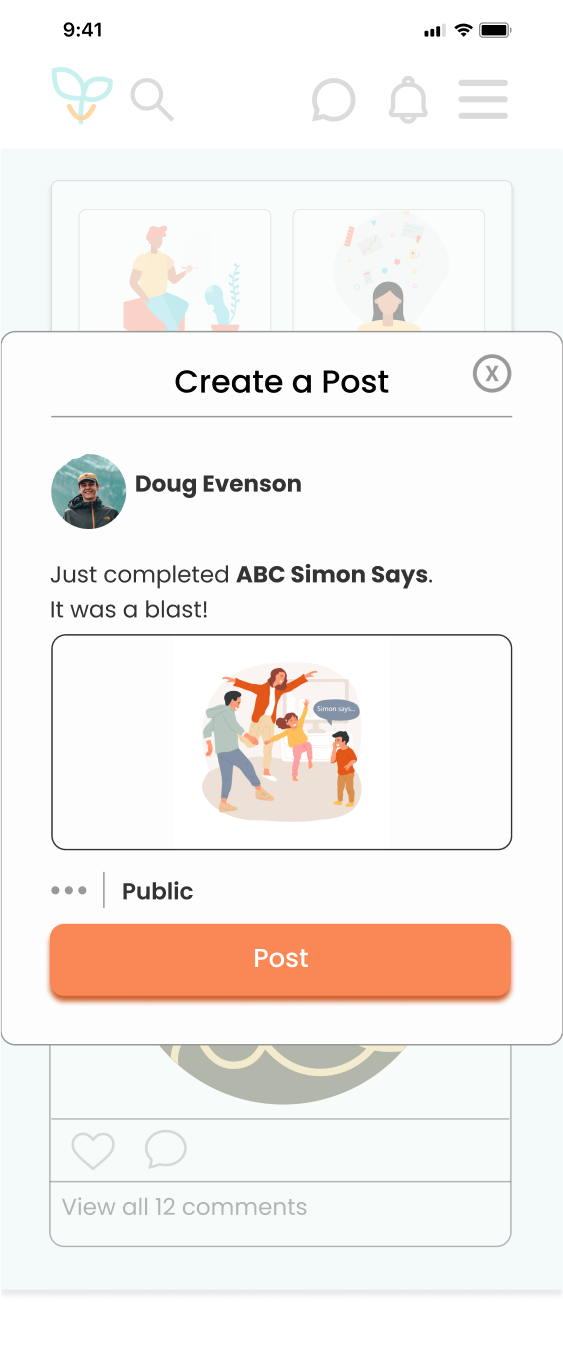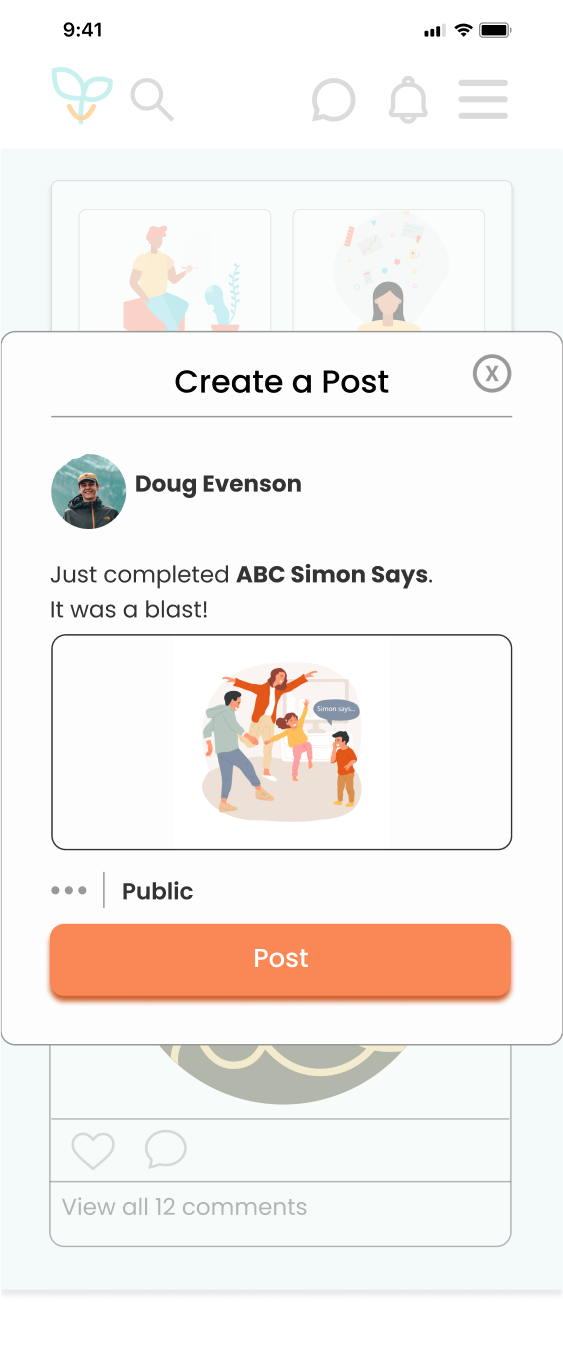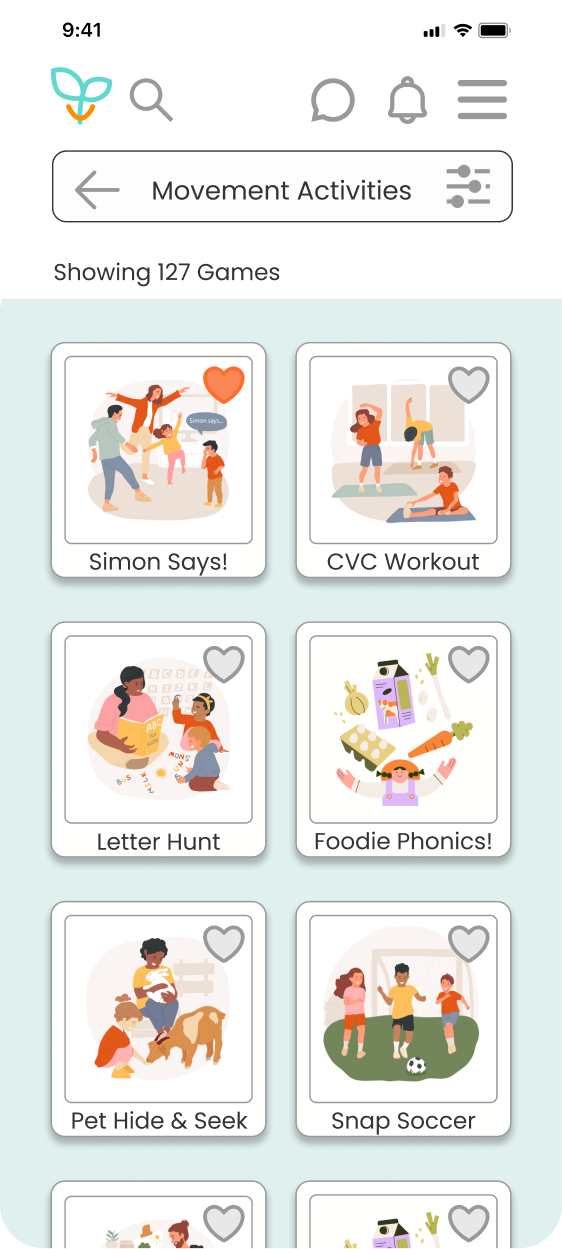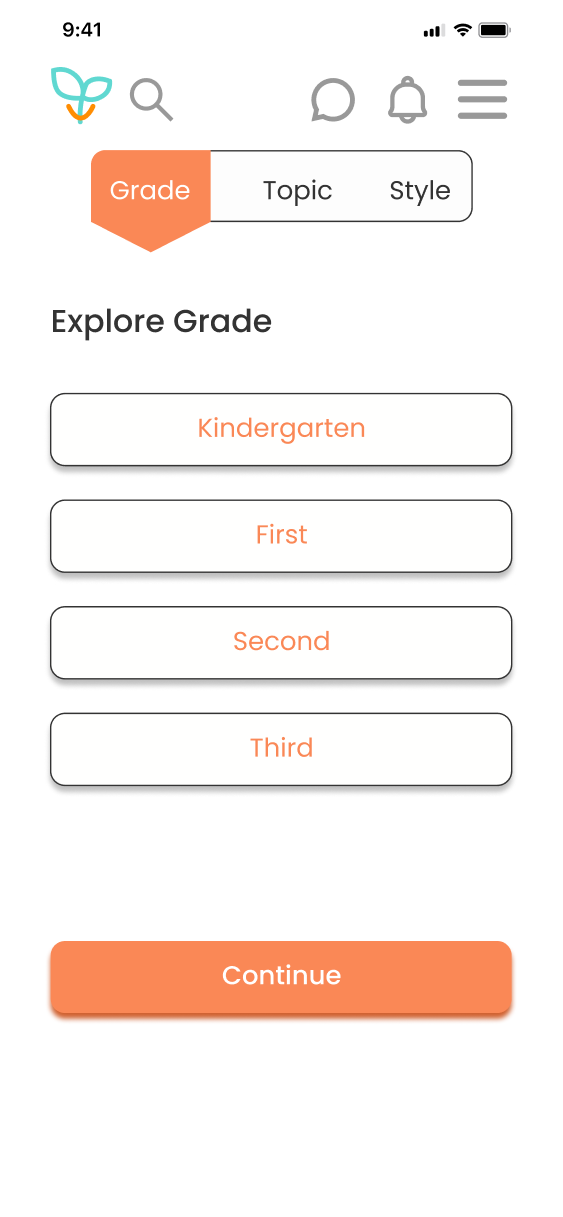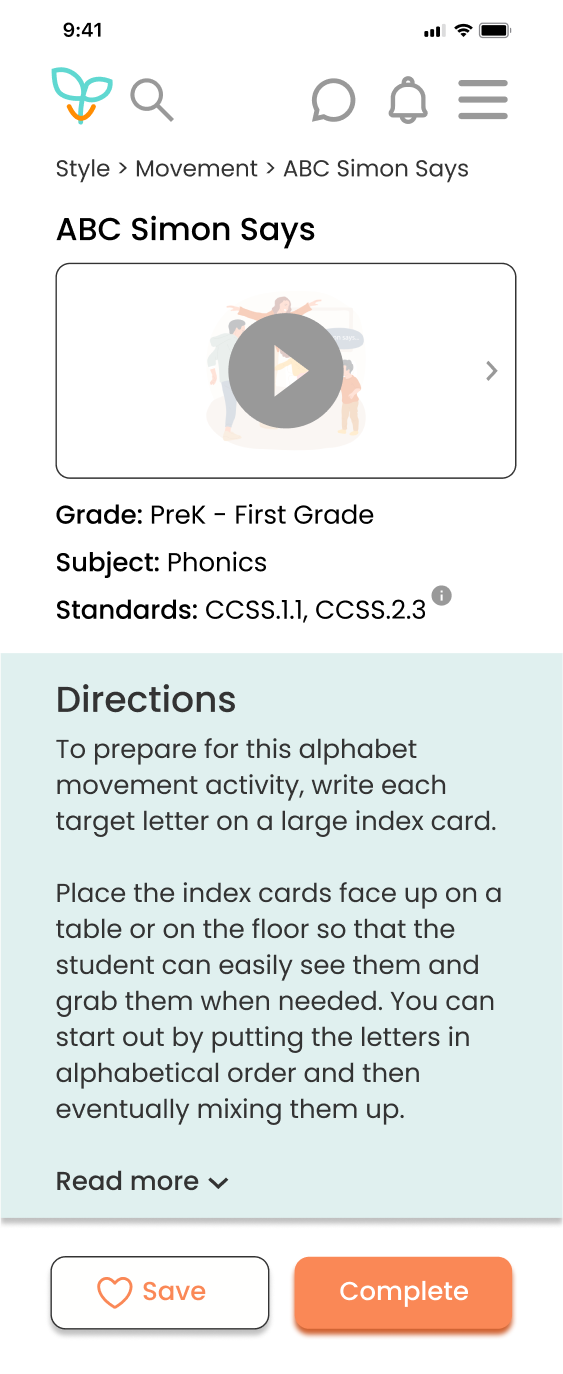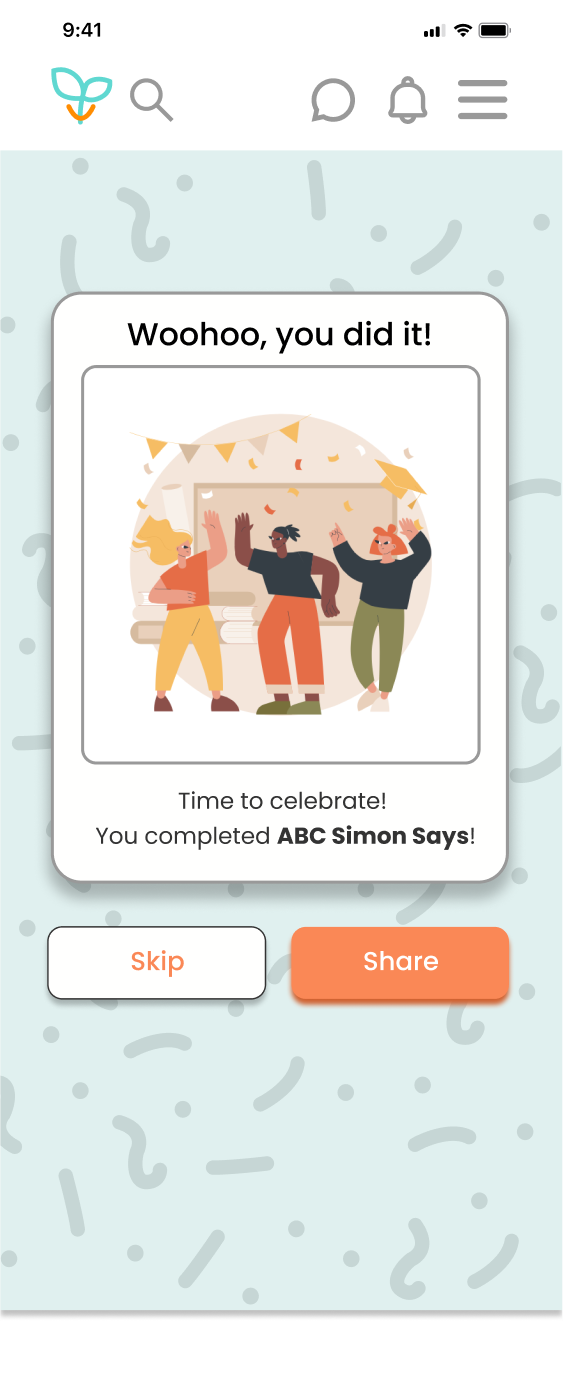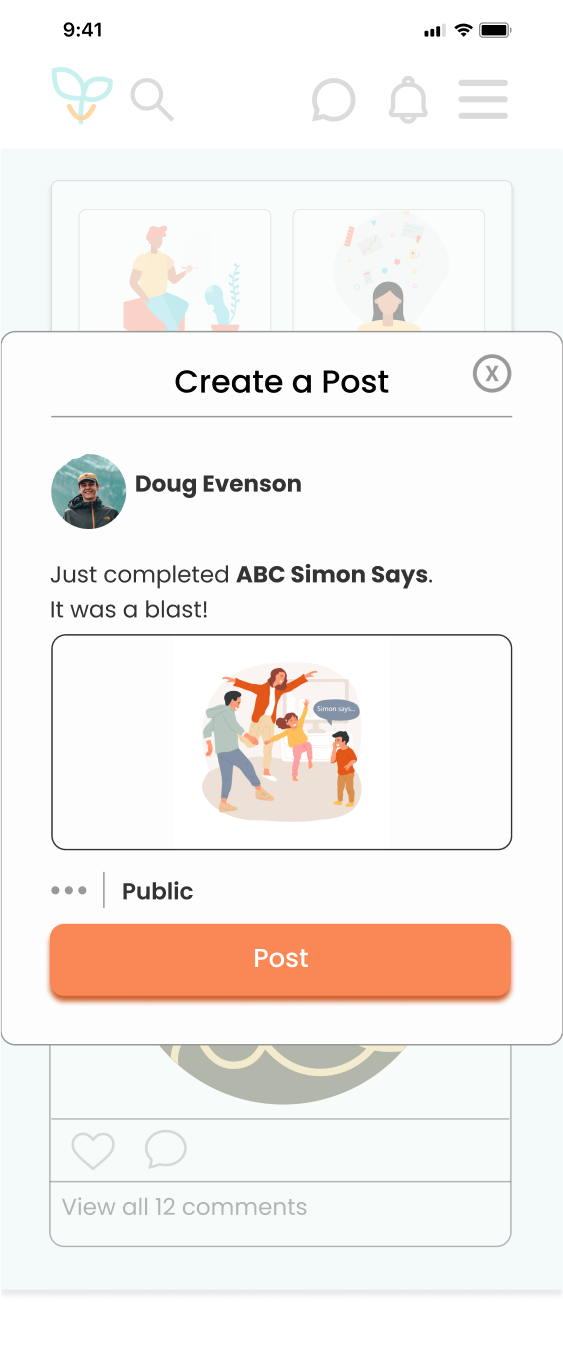 Project Overview
Buds help parents of elementary school-aged children find value in an online platform that supports children's reading skills. This platform encourages parents to be more involved in their child's learning while also connecting with other parents in the community.
Role
UX/UI Designer
Tools
Figma, Optimal Workshop, Miro, Whimsical, Notability, Zoom, Maze, Google Suite
Scope of Work
User research, UX Design, Visual Design, Prototyping, Usability Testing
Project Duration
3 months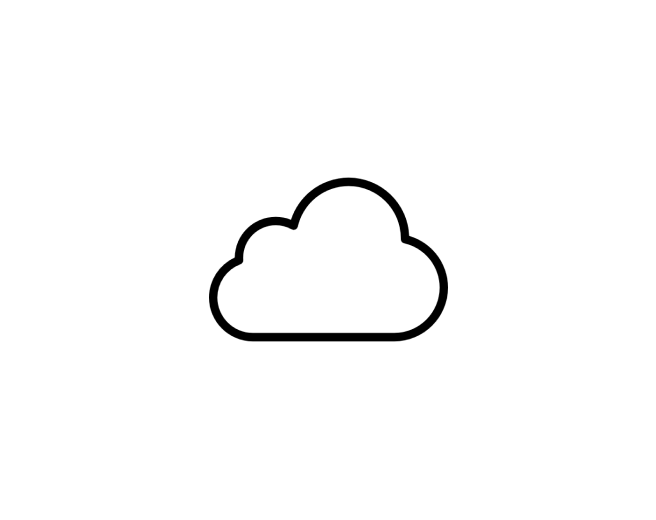 The Vision
Buds is a website that aims to improve parent engagement in their child's learning while encouraging parents to connect and support one another.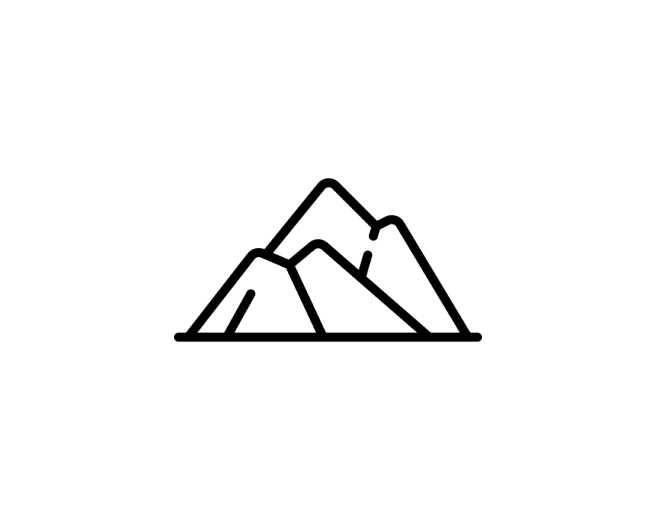 User Challenge
Parents often struggle with supporting their children's education at home because they feel alone and aren't sure of what activities to do.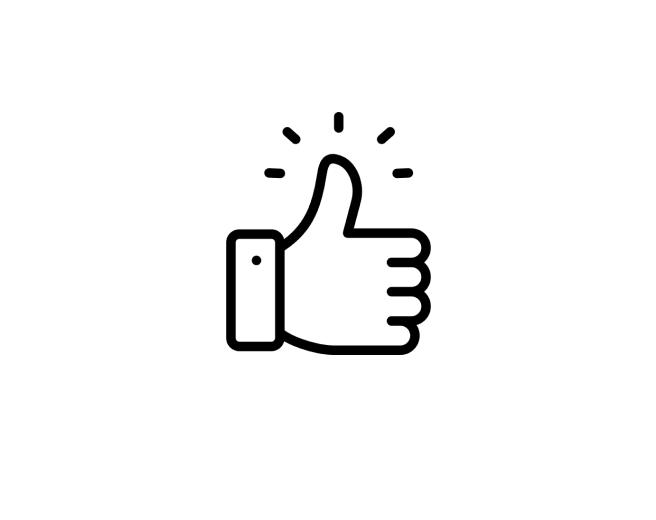 Outcome
Buds is a website that promotes hands-on reading activities and building connections with other parents in the community.
Research Goals
Determine what values having an online reading platform that supports children's reading skills accomplishes for parents.

Understand how the parents use the platform and what areas they need support.

Learn what features are beneficial and meaningful for parents.
Methodologies
User Interviews

Competitive Analysis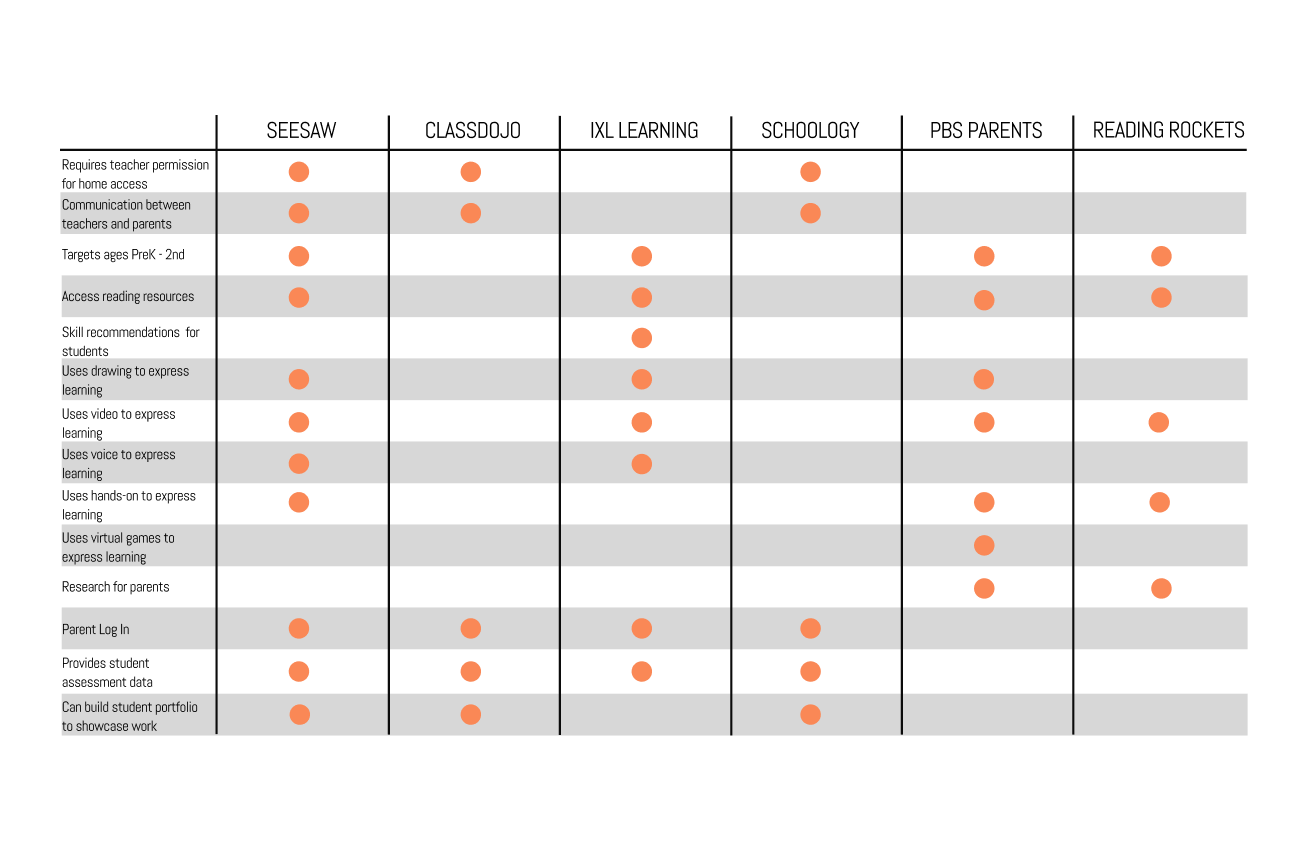 Competitive Analysis
I researched the platforms that current education companies offer parents and students. Most platforms offered communication between parents and teachers, but not for parents to connect. The most popular features among the sites included independent activities for students.
User Interviews
I first needed to understand the perspectives, pain points, and needs of K-3 parents. I conducted six remote user interviews to uncover the struggles people face when supporting their kids' learning at home, what they've found helpful and areas where they feel like they could use help. The interviews allowed me to empathize with the target audience and to develop a strong user persona that I revisited multiple times throughout my design process.
Affinity Map
After conducting the interviews, it was clear to me that some of the most common themes amongst the users I spoke with were the need for support and communication and access to hands-on activities. Going into my ideation phase, I knew I needed to create an intuitive and enjoyable experience to promote more confidence in the user. User Personas
Based on the data from my secondary and user research, I was able to identify Bud's target audience further. From these insights, I developed a persona representing a general demographic who might use Buds. I consistently referred to them throughout the entire product development process ensuring the designs would aid them in their motivations and end goals.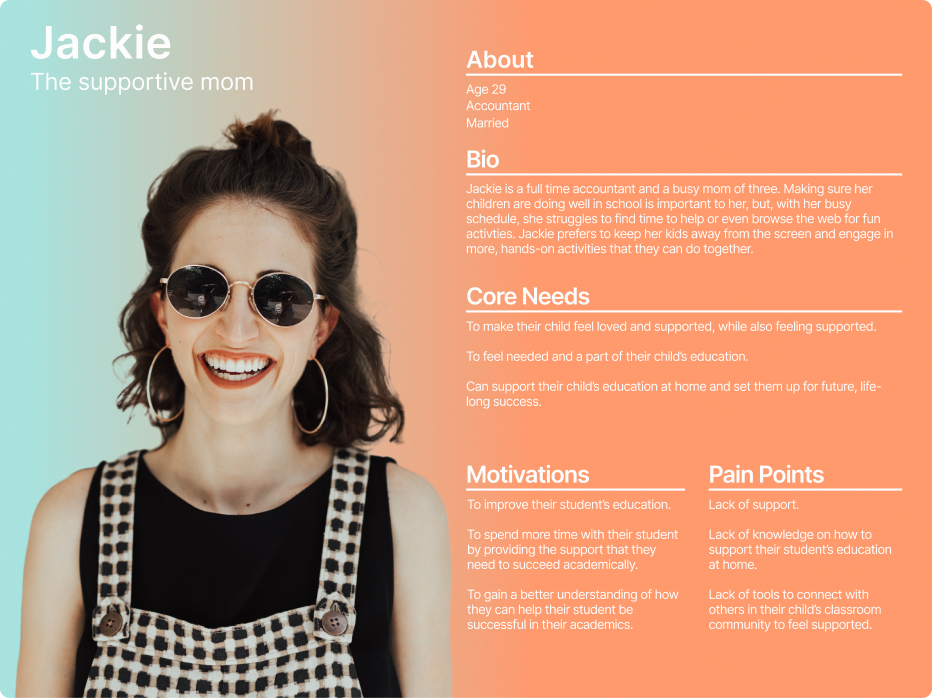 My research led me to the following questions:
How might we involve a parent in their child's learning at home?

How might we help parents encourage students to learn away from a screen?

How might we help parents feel more supported in their pursuit to help their children's learning at home?
Brainstorming
I completed a brainstorming exercise to ideate on the features that would support the concepts from my user persona.
Prioritizing Features
Keeping my business goals and users in mind, I generated a list of product features. I organized them into four categories: must-have, nice-to-have, can come later, and surprising and delightful. This ensured I developed an MVP allowing my users to engage with a useful and functional product to determine if the product was desirable.

Site Organization
I set up a card sorting activity to uncover important thought patterns and get a sense of how users will think about the content and features of my site. I used this information to develop my navigation patterns, construct my site map, and develop my user and task flows.
User Flows
Referring back to my site map, I created user flows to document all the possible actions users can take when completing a task on my site. I used the user flows to construct task flows that show the user experience from a design perspective. These flows dictated which screens I would need to create wireframes to conduct my usability tests.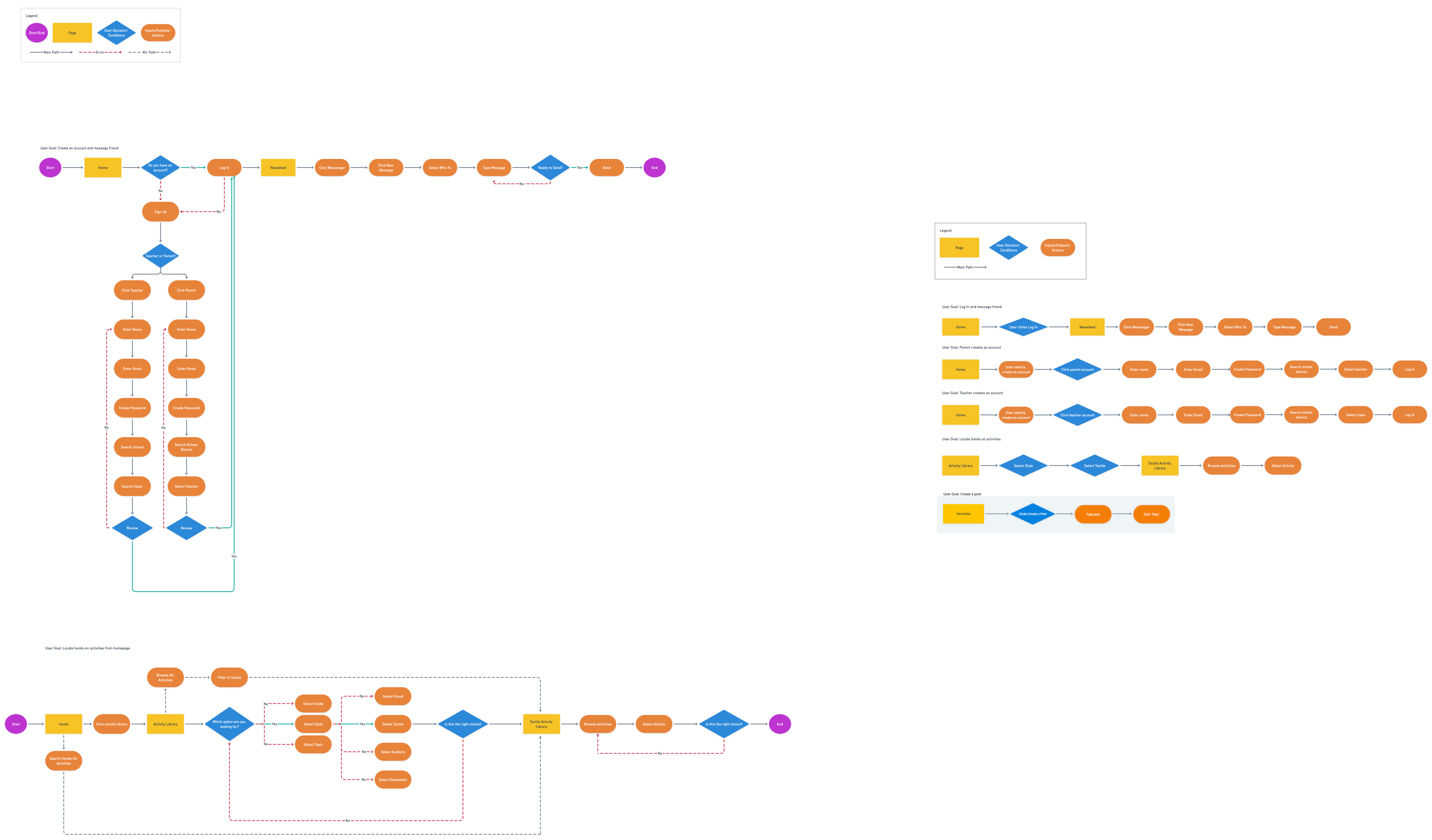 Sketching & Wireframing
After sketching out my initial design ideas, I digitized them into wireframes to help me visualize the flow.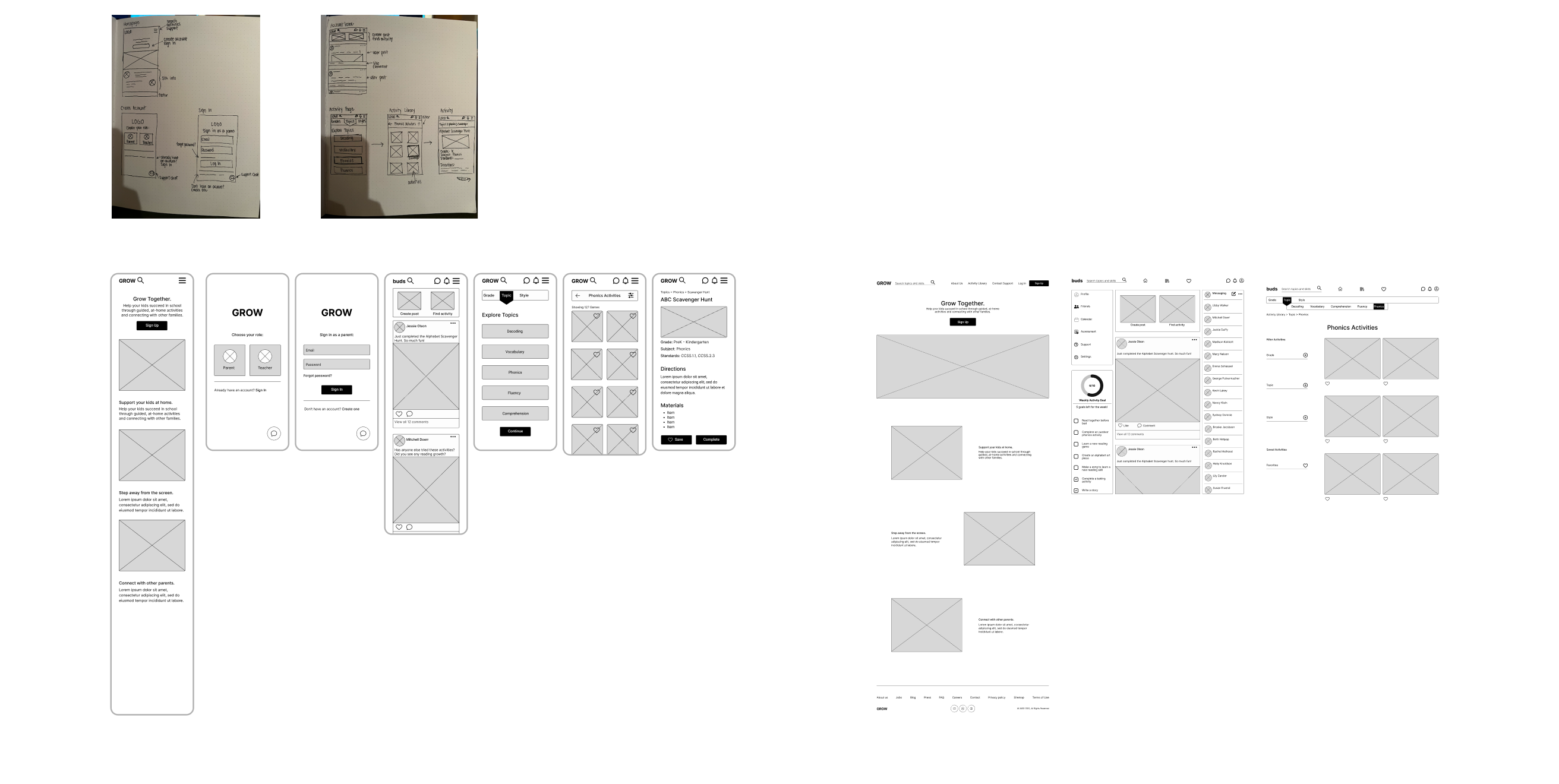 UI Design
While developing the product's brand, I created four brand values that would be the focal point as I chose the color palette, typography, and other components such as icons and my brand logo.
Brand Values: Growth, Support, Confidence, and Community.

Final Product
Buds help parents of elementary school-aged children find value in an online platform that supports children's reading skills. This platform encourages parents to be more involved in their child's learning while also connecting with other community parents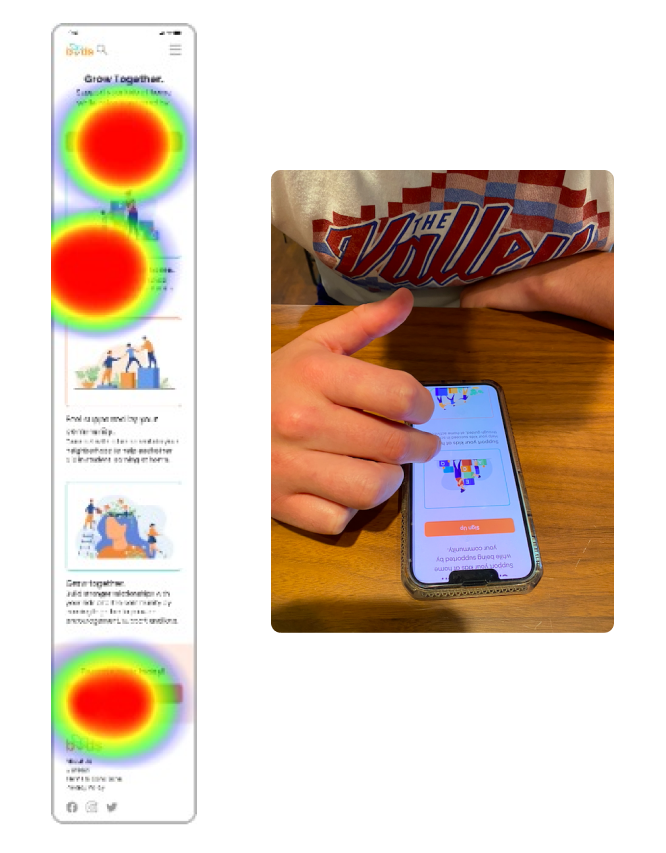 Usability Testing
I conducted usability testing with nine users within my target audience. The goals for the usability testing were as follows:
Reveal friction points

Identify bugs and issues with the product

Test product with the target audience
Usability Test Findings
After the tasks, I asked about their overall experience and noted any areas of strength or suggestions for improvement.

All users were able to complete the three tasks successfully. However, a couple of areas of improvement were suggested:
Some users struggled with locating movement activities. To fix this, I changed how users filtered their preferences and the language, as shown below.

Next Steps
Thinking deeper into accessibility.

Exploring what the teacher side of Buds might look like - how do teachers engage with and use this platform to connect with parents?

Continue to design subsequent screens and tests.
Takeaways
The design process is not linear. Throughout this project, I encountered times when my design changed course. I found myself going back and forth between design phases depending on what I discovered or what needed to be clarified. It reiterated that design is a cyclical process that truly doesn't end and in return, allows for a more user-friendly and human-centered design to be created.